Pitchford Hall
Timber framed mansion saved from dereliction and now the focus of a major restoration effort.
Shrewsbury, Shropshire, SY5 7DN
Get Directions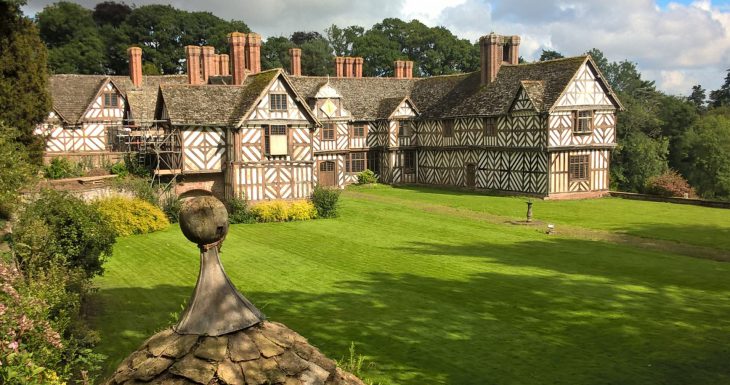 Pitchford Hall has a long and largely peaceful history, having passed between many owners in its time and seen many alterations and renovations. Royalty have been infrequent guests, sometimes on pleasant vacations and sometimes on more urgent business.
Pitchford derives its name from a naturally occurring pitch, or bitumen, well by the Row Brook within the grounds and is one of the few such wells in the country. The bitumen was used for waterproofing and protecting the exposed timbers of the house. Opposite the pitch well is a ford across the Row, hence Pitchford.
Historical records relate that a medieval manor house existed somewhere on the site from at least 1284 to 1431 and it is possible that portions of the earlier house may survive within the fabric of the west wing. Soon after the three wings were completed a garderobe tower was added to the north east corner, overlooking the brook and rolling parkland.
Many of the 16th-century arrangements have been altered by successive waves of taste and need, with the exception of the drawing room where the panelling and ceiling are among the finest of their type and date back to 1626.