Overtown House
Built in two principal stages, a pleasing English country residence with picturesque hipped stone tile roofs.
Wroughton, Swindon, Wiltshire, SN4 0SH
Get Directions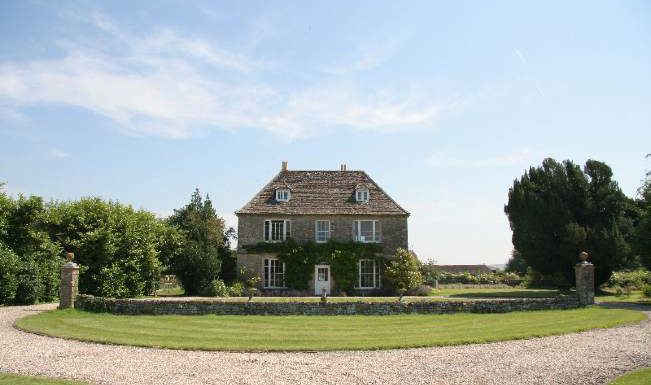 Built in separate stages during the 17th century, this traditional family home features many features of the period, including a closed-well staircase (c.1672), numerous family portraits and several contemporary polished oak doors.
The fireplace in the kitchen, the hub of the house today, dates from the 1570s, suggesting that the existing house was remodelled by the Calley family on purchasing the Estate in 1614.
The gardens are also of great historic and aesthetic interest. At the front of the house, as the recently reconstituted drive snakes round to the gravel sweep, you can see the imprints of a medieval village. A stone wall and a ha ha separate the lawn and borders to the south of the house from the paddocks that stretch towards the distant Marlborough Downs: to the north, a fruit orchard and extensive vegetable garden sits alongside a small pond that teems with plant and wildlife.
This house is not part of the Free for Members scheme, but is one of many houses on our website that we support to promote their tours, weddings, filming and other commercial offerings. To see all the places you can visit as a Historic Houses member, please visit our 'Free for Members' listings page here. Or to find out more about how the membership scheme works and how it supports our work to protect independent heritage, visit our page here.
Become a Historic Houses member
Explore the nation's heritage from just £59 per year.
Hundreds of the most beautiful historic houses, castles, and gardens across Britain offer our members free entry.
Receive a quarterly magazine exploring the architecture, collections, and family histories of our grandest and oldest homes, and get an insight into what it takes to keep them standing today.
Enjoy monthly online lectures about the houses and their extraordinary history, presented by experts including house owners, curators and guest lecturers.