Orchard Wyndham
Home to the Wyndhams and their ancestors for 700 years, a house and history of complexities and intrigue.
Williton, Taunton, Somerset, TA4 4HH
Get Directions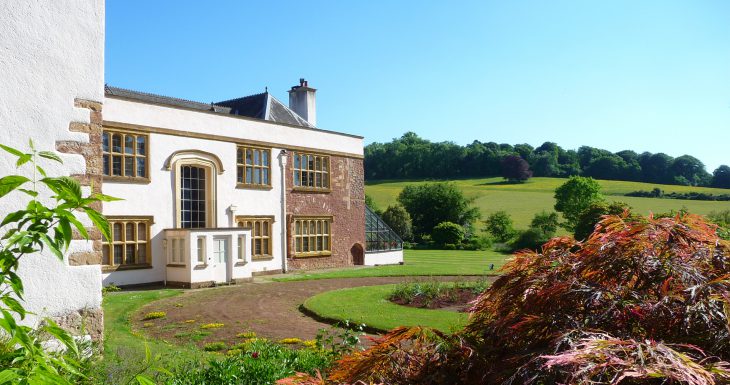 Orchard Wyndham has been home to the Wyndhams and their ancestors for over 700 years.
Its history is as complex as its architecture, as tricky to unravel. We know that the house was already built in part by 1287, but the history of the place likely goes back much further.
The last major additions were by Sir William Wyndham, Lord Chancellor to Queen Anne, who found a place in Swift's "Gulliver's Travels". Sir William, a Jacobite, after his arrest and a spell in The Tower, was required by the new King to remain on his estates. And here, in the words of John Gay, he amused himself "with some real improvements and a great many visionary castles".
The house has gone through past periods of neglect and rediscovery, each generation leaving its mark; and this cycle is responsible for the fascinatingly diverse architectural styles presented to the visitor today.
Please note: The information on the Historic Houses website is advisory, but please always check the website of the house or garden you intend to visit before travelling.
View website
2023
April to September: Various dates in each month. Visit their website for further details.
Historic Houses members visit for free.
£12.50 for adults
£4 for children under 14 (children under 7 enter for free)
£10 per person for tours
We are delighted to accept larger groups, which should book in advance so we can plan accordingly. Special groups, small clubs and societies are also welcome at other times of the year, by prior arrangement.
Please contact us for details: 07771873777 or email wyndhamest@btconnect.com
Become a Historic Houses member
Explore the nation's heritage from just £65 per year.
Hundreds of the most beautiful historic houses, castles, and gardens across Britain offer our members free entry.
Also: receive a quarterly magazine, enjoy monthly online lectures, get exclusive invitations to buy tickets for behind-the-scenes tours, and take up a range of special offers on holidays, books, and other products you might like.