Mapperton House
Beaminster, Dorset, DT8 3NR
"The finest manor house in England."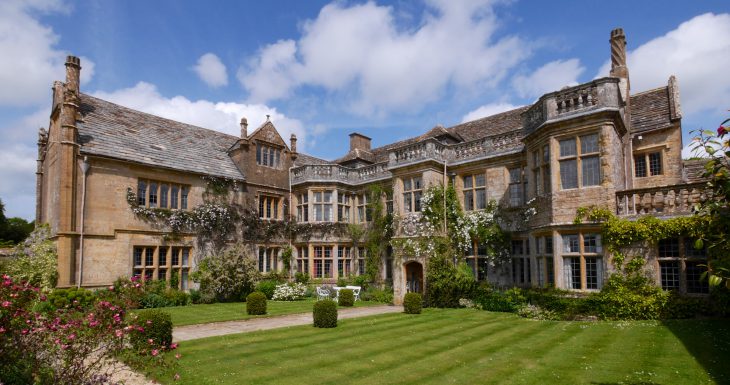 Key Information
Getting Here
Accessibility
Mapperton was entered in the Domesday Book 1086 as Malperetone. It was then the property of William de Moion, Sheriff of Somerset, who earned 70 shillings from arable land for four ploughs, twenty acres of meadow and pasture, woodlands and a mill.
From then on Mapperton belonged to only four families linked by descent in the female line – the Bretts, Morgans, Brodrepps and Comptons – until it was bought in 1919 by Mrs Ethel Labouchere. Since her death in 1955 it has been the home of the Montagus, currently the Earl and Countess of Sandwich.
The gabled north wing with its twisted chimneys and finials is all that remains of Robert Morgan's Tudor manor of the 1540s. In the 1660s, the owner, Richard Brodrepp, rebuilt the hall and west front and also erected the two stable blocks and the dovecote. The balustrade was added in the 18th century when a later Richard Brodrepp created the Georgian staircase and north front. As for the village, after the plague of 1666, according to Hutchins, "the tenements fell into the lord's hand, and have all been pulled down". The numbers in the village have remained almost unchanged since the 17th century.
Elegant plaster panelling and fireplaces survive from Robert Morgan's 16th century manor and Richard Brodrepp's 17th century house. In the drawing room, heraldic lions and griffins, representing Bretts and Morgans, appear in the original Tudor ceiling, echoing the stone figures on the roof. The fleur-de-lys motif continues in the pendant ceiling in the great chamber upstairs.
Please check the website for further information, admission times and details about special events.
Visit the house's website