Kimberley Hall
An early house with a long and complex history set in a magnificent parkland setting.
Wymondham, Norfolk, NR18 0RT
Get Directions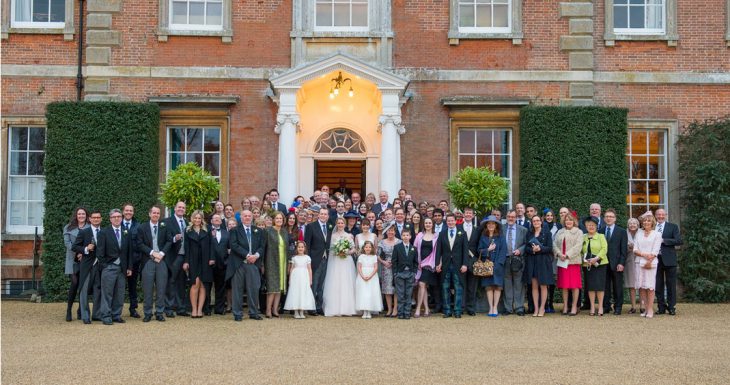 Kimberley is one of the finest wedding venues in Norfolk, built in 1712, and a much-loved family home. Situated on the 'hill at Downham' in an Arcadian landscape designed in 1778 by Lancelot 'Capability' Brown, the house overlooks a substantial 15-acre lake and the River Tiffey valley. The park is home to Norfolk's best collection of ancient oaks, recently acknowledged by the experts at Kew Gardens.
The 18th-century rooms in the Hall and West Wing offer a combination of traditional grandeur with a unique, stylish entertainment space incorporating a contemporary bar area and a state of the art lighting system that can be adapted to complement your event. Kimberley has the flexibility to be whatever you want it to be; a blank canvas upon which to exercise your creative energy. The only limitation is your imagination. Despite its idyllic rural setting, Kimberley is centrally located in Norfolk, 9 miles from Norwich and with arterial road, rail and air links, close-by. We also have a private air strip for light aircraft.
This house is not part of the Free for Members scheme, but is one of many houses on our website that we support to promote their tours, weddings, filming and other commercial offerings. To see all the places you can visit as a Historic Houses member, please visit our 'Free for Members' listings page here. Or to find out more about how the membership scheme works and how it supports our work to protect independent heritage, visit our page here.
Become a Historic Houses member
Explore the nation's heritage from just £59 per year.
Hundreds of the most beautiful historic houses, castles, and gardens across Britain offer our members free entry.
Receive a quarterly magazine exploring the architecture, collections, and family histories of our grandest and oldest homes, and get an insight into what it takes to keep them standing today.
Enjoy monthly online lectures about the houses and their extraordinary history, presented by experts including house owners, curators and guest lecturers.