Hampden House
Sixteenth-century house remodelled in the Georgian Gothick.
Great Hampden, Great Missenden, Buckinghamshire, HP16 9RD
Get Directions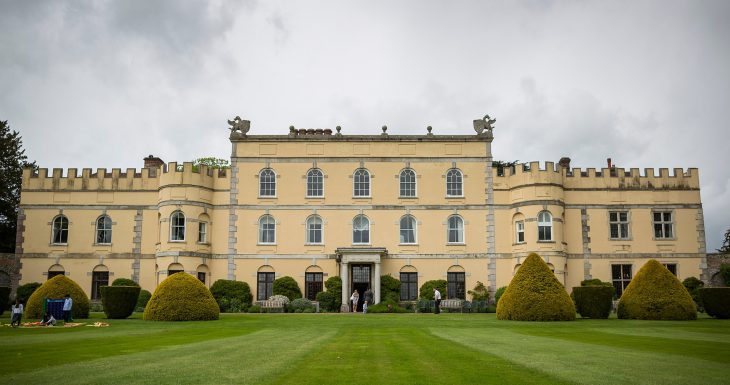 Accessibility
Accessible parking
Guide dogs welcome
Accessible toilets
Access statement available
Ancestral home of John Hampden, an English politician who was one of the leading parliamentarians in the lead up to the English Civil War.
He was prosecuted in 1637 for non payment of Ship Tax to Charles I and escaped arrest at Hampden House by the King's soldiers, along with other leaders of the Parliamentary rebels including John Pym, Arthur Haselrig, Denzil Holles and William Strode.
After his failure to arrest the 'Five Members' in 1642 a Royalist Army (Cavaliers) and Parliamentary Army (Roundheads) were formed marking the beginning of the English Civil War.
The Great Hall is home to a replica of The Hampden Portrait of Queen Elizabeth I, painted in 1563 and is attributed to Steven van der Meulen. The portrait was originally given as a gift from Queen Elizabeth to Griffith Hampden to commemorate her visit to Hampden House; this was a typical way in which Queen Elizabeth demonstrated her gratitude to those who housed her and her extensive retinue on progress.
The Hampden Portrait was sold at auction through Sotheby's in London on the 22nd of November, 2007. It was purchased by Philip Mould Fine Paintings of London for 2,596,000 pounds.
Accessibility
Accessible parking
Guide dogs welcome
Accessible toilets
Access statement available