Set in stunning Sussex parkland, Hammerwood Park is the first work of Greek Revival architect Benjamin Latrobe (1764-1820), architect of the White House and Capitol, Washington DC. Rescued from dereliction by the Pinnegars in 1982 and now their family home, the guided tours challenge perceptions of the heritage and invite new insights into contemporary country house curatorship.
This is the story of a family's passion for an abandoned great house and their continuing journey to uncover its rich history.
From the estate's origins as a medieval deer park to the house's evolution as an iron-master's dwelling through to its 18th-century transformation by a world-class architect as a fashionable hunting lodge; from its Victorian heyday as a stately home to its 20th-century tragic demise; Hammerwood's past can be tangibly experienced by visitors today thanks to the Pinnegars' retentive conservation approach, epitomised best by the dramatic authenticity of the 'derelict dining room' – a shock start to the house tour.
Please note: The information on the Historic Houses website is advisory, but please always check the website of the house or garden you intend to visit before travelling.
View website
Wednesdays and Saturdays and BH Mondays, June-September. Admission by guided tour at 2pm only.
£10 adults (children under 14 free).
This house is not part of the Free for Members scheme, but is one of many houses on our website that we support to promote their tours, weddings, filming and other commercial offerings. To see all the places you can visit as a Historic Houses member, please visit our 'Free for Members' listings page here. Or to find out more about how the membership scheme works and how it supports our work to protect independent heritage, visit our page here.
Tours of Hammerwood Park
We are open on Wednesdays, Saturdays and Bank Holidays from 1 June until the end of September. The tour starts at 2:05pm and lasts approximately an hour and a half. Please arrive by 2pm. Tea and cake follows in the Elgin Room.
The garden will be open from 11 a.m. Dogs and picnics are welcome – but please take any rubbish with you. The steps can be slippery, particularly after wet weather, so please wear sturdy footwear .
A famous architect
The architect of Hammerwood Park (designed 1792) is B H Latrobe, the first professional architect of USA, while the house was owned by Led Zeppelin in the 1970's and restored from dereliction by the Pinnegar family in 1982. For visitors, a special highlight of the house tours is the wonderful historic keyboard collection.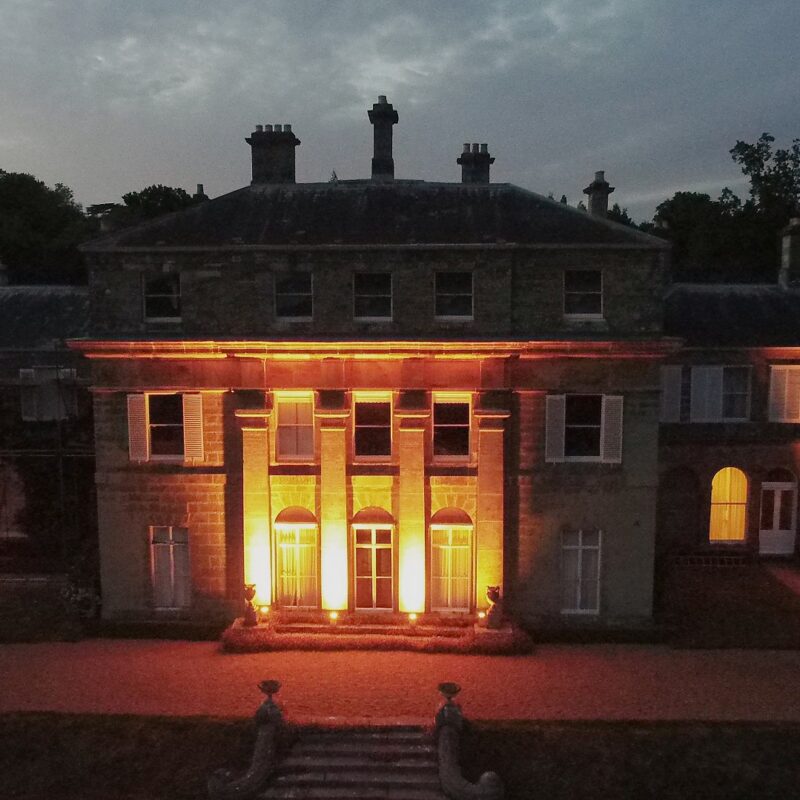 Become a Historic Houses member
Explore the nation's heritage from just £65 per year.
Hundreds of the most beautiful historic houses, castles, and gardens across Britain offer our members free entry.
Also: receive a quarterly magazine, enjoy monthly online lectures, get exclusive invitations to buy tickets for behind-the-scenes tours, and take up a range of special offers on holidays, books, and other products you might like.