Euston Hall
Built for Lord Arlington in the 1660's around the core of an earlier house and then remodelled in the eighteenth and twentieth centuries.
Thetford, Suffolk, IP24 2QP
Get Directions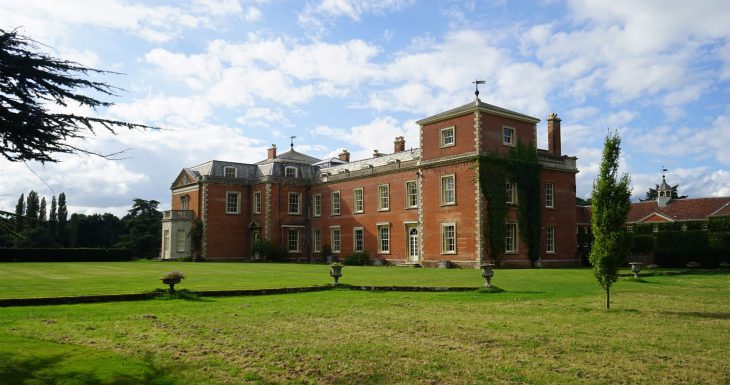 Not free for members
Facilities
Cafe / restaurant

Easily accessible without car
Accessibility
Accessible parking
Large font signs and leaflets
Wheelchair ramps/routes
Accessible toilets
This elegant, red-brick manor house in a Palladian style features two of the four original columns that enclosed a courtyard flanked by stables.
The grounds have seen many changes over the years, but have had three of England's finest landscapers contribute to their design; John Evelyn, William Kent and Lancelot 'Capability' Brown.
The Church of St Genevieve and Kent's Temple Folly are landmarks in the extensive Park and the watermill is a charming feature on the river Blackbourne.
Visit the Hall to view one of the finest Stuart art collections in the country, as well as the extensive park and gardens, historic watermill, bygones room and Church of St. Genevieve. The Hall was recently painstakingly restored over 2.5 years and offers a beautifully decorated backdrop to a wide collection of art, furniture and objets d' art.
Please note: The information on the Historic Houses website is advisory, but please always check the website of the house or garden you intend to visit before travelling.
View website
10th to 16th May – GARDENS ONLY/ No Tea Room/ No Hall Tours
25th to 31st May – Hall Tours, but strictly limited to 6 per tour
18th to 24th September – Details TBC
ALL TICKETS MUST BE BOOKED IN ADVANCE.
£14 per adult for all access, including a guided Hall Tour
£8 per adult for the gardens only
£6 for children over the age of 12
Free to children under the age of 12
This house is not part of the Free for Members scheme, but is one of many houses on our website that we support to promote their tours, weddings, filming and other commercial offerings. To see all the places you can visit as a Historic Houses member, please visit our 'Free for Members' listings page here. Or to find out more about how the membership scheme works and how it supports our work to protect independent heritage, visit our page here.
We welcome enquiries about group bookings. Please contact us for more information.
Accessibility
Accessible parking
Large font signs and leaflets
Wheelchair ramps/routes
Accessible toilets
Become a Historic Houses member
Explore the nation's heritage from just £65 per year.
Hundreds of the most beautiful historic houses, castles, and gardens across Britain offer our members free entry.
Also: receive a quarterly magazine, enjoy monthly online lectures, get exclusive invitations to buy tickets for behind-the-scenes tours, and take up a range of special offers on holidays, books, and other products you might like.