Corehouse
A large country house begun in 1824 by the Cranstoun family, head of Clan Cranstoun, with its estate forming part of the New Lanark World Heritage Site.
Lanark, Strathclyde, ML11 9TQ
Get Directions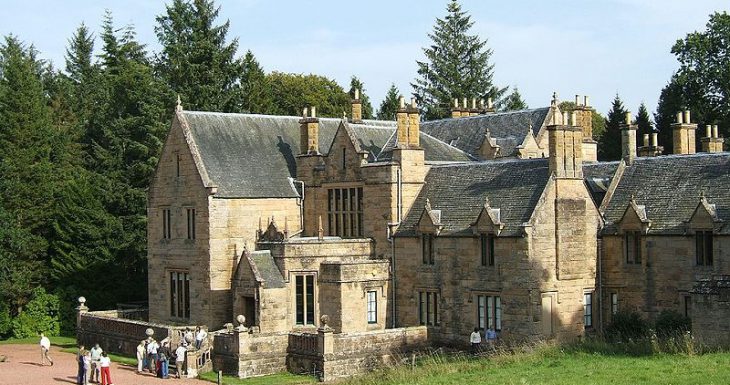 Corehouse is a pioneering example of the Tudor architectural revival in Scotland, designed by Sir Edward Blore and situated above the famous Corra Lynn Falls of Clyde.
2022
1 to 28 May, 2 to 3 June, 30 Jul to 1 August; Thursday to Monday.
Tours: weekdays 1 & 2pm; weekends 2 & 3pm.
Vital to check arrangements: 01555663126 or dcranstouncorehouse@gmail.com.
Historic Houses members visit for free.
Standard Entry: £7.00
Concession £4.00
Group visits are available at Corehouse.
We are able to offer light refreshments as part of your visit.
For more information please contact us:
01555663126 or dcranstouncorehouse@gmail.com
Historic Houses membership
Become a Historic Houses member
Explore the nation's heritage from just £59 per year.
Hundreds of the most beautiful historic houses, castles, and gardens across Britain offer our members free entry.
Receive a quarterly magazine exploring the architecture, collections, and family histories of our grandest and oldest homes, and get an insight into what it takes to keep them standing today.
Enjoy monthly online lectures about the houses and their extraordinary history, presented by experts including house owners, curators and guest lecturers.