Claydon Courtyard
Brick-built Georgian stable-block in an extensive parkland setting.
Middle Claydon, Buckingham, MK18 2EY
Get Directions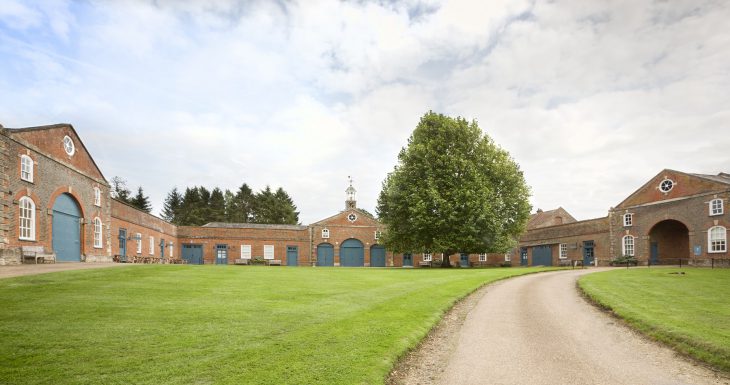 Claydon's incredible Courtyard was once the bustling heart of the estate. It housed workshops, stables, coach houses, estate stores, the laundry, brew house and staff accommodation. It is now a vibrant hub for events and home to a range of shops, businesses and holiday cottages.
Our visitors can enrol in a variety of courses and workshops, or buy something unique and beautiful.
Also located in Claydon Courtyard is the Phoenix Kitchen serving homemade, delicious seasonal food throughout the year. Drop in for coffee, come along for lunch or join us for afternoon tea.
Please note: The information on the Historic Houses website is advisory, but please always check the website of the house or garden you intend to visit before travelling.
View website
Claydon Courtyard Opening Times:
Claydon Courtyard and the Phoenix Kitchen are open daily.
March – October between 10am-5pm and November – February between 10am-4pm.
We recommend you check with individual courtyard businesses for their opening times.
This house is not part of the Free for Members scheme, but is one of many houses on our website that we support to promote their tours, weddings, filming and other commercial offerings. To see all the places you can visit as a Historic Houses member, please visit our 'Free for Members' listings page here. Or to find out more about how the membership scheme works and how it supports our work to protect independent heritage, visit our page here.
Inside Claydon House
Although not a member place of Historic Houses, Claydon House, which is owned by the National Trust, is a glorious Grade 1* listed 18th century country house. It was the ancestral home of the Verney family since 1620, and was conceived as a manor to rival that of the mansion at Stowe, a few miles away.
Inside the house, you'll find many references to the nursing pioneer, Florence Nightingale, whose sister, Parthenope, Lady Verney, married into the Verney family in the 19th century. Claydon House became a favourite retreat for Florence, and she spent many happy summers there. Visitors can see the bedroom and lounge where Florence Nightingale stayed.
Become a Historic Houses member
Explore the nation's heritage from just £65 per year.
Hundreds of the most beautiful historic houses, castles, and gardens across Britain offer our members free entry.
Also: receive a quarterly magazine, enjoy monthly online lectures, get exclusive invitations to buy tickets for behind-the-scenes tours, and take up a range of special offers on holidays, books, and other products you might like.