Caerhays Castle & Gardens
World-class exotic gardens with a Nash mansion at their heart.
Gorran, St Austell, Cornwall, PL26 6LY
Get Directions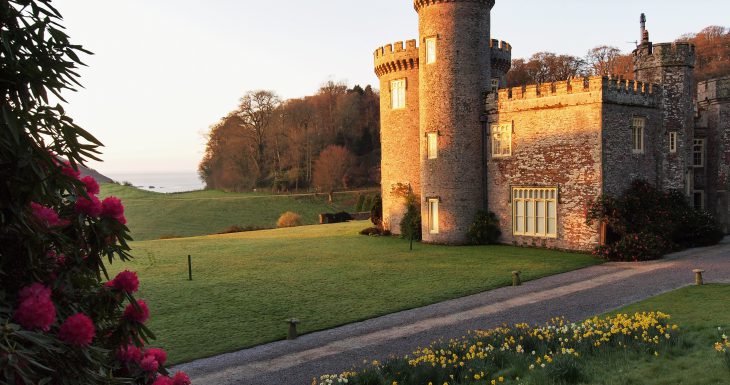 From 1370 – 1840 Caerhays had been owned by the Trevanion family. The castle itself was built by the famous regency architect, John Nash. Work started in 1807 and was completed by 1810. There would have been little in the way of a garden in their time but the main feature of Caerhays then would have been its deer parks. These would have been useful as a source of food in the autumn/winter and would also have added to the beauty of the place during the rest of the year. The trouble with deer parks was that the deer had to be kept in an enclosed area by very substantial and expensive walls. The remnants of these can still be seen in some of the woods here today.
You may not have a very high regard for John Bettesworth Trevanion or for the extravagance of the home he built. However, he was only 21 years old when he came to Caerhays in 1801. It is as well to recall one of the few opinions we have of his contemporaries who described him as a 'complete man of fashion in the best sense of the word and without anything frivolous or effeminate'. The quotation comes from the history of the House of Commons 1790-1820.