We're stronger together
As a non-profit cooperative association, run by and for our member houses, we're greater than the sum of our parts.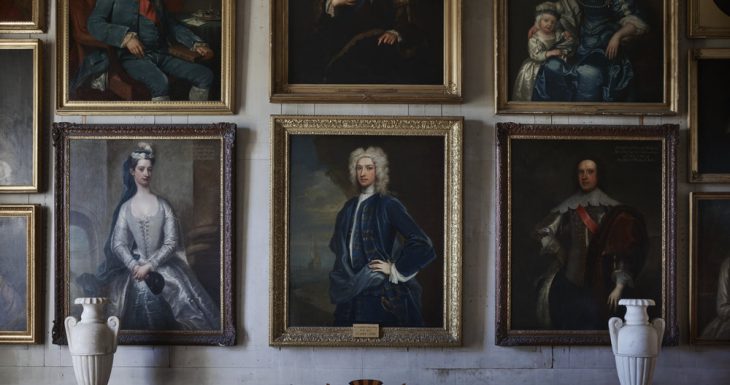 On their own, each of our member houses and gardens is at best a small business or local charity – efficient, focused, and with a real and meaningful impact on their community, but easy to overlook.
Large national institutions like the National Trust do a wonderful job of caring for some of Britain's priceless heritage – not just historic houses, but industrial and institutional buildings, farmland, and wild landscapes. One of the strengths they bring is the ability to do things at a big scale. With millions of members and enviable resources to tell their story and publicise their sites, they can attract more visits, proportionally to the size and number of their mansion properties, than any but the very most famous independent homes – and it's not surprising that politicians and the public tend to associate  all visiting to country houses with the National Trust.
We believe that an association of independent places is the best of both worlds.
Our member places keep what makes them lean and relevant, what makes them quirky and different. But through us, their cooperative association, they can also make their voices heard, can access resources and expertise that none on their own could source, and reach audiences that each alone would not be able to tap into.
And what our small staff at head office can provide is just the tip of the iceberg. Our sponsors and our visitor members bring new and different kinds of support without which we wouldn't be able to carry out our work. Even more importantly, our house members  form a self-help network, sharing their own experiences with one another at physical events and through online forums. Membership of our association is, more than anything, an expression of solidarity amongst, and with, those who care for Britain's independent heritage.
Become a Historic Houses member
Explore the nation's heritage from just £65 per year.
Hundreds of the most beautiful historic houses, castles, and gardens across Britain offer our members free entry.
Also: receive a quarterly magazine, enjoy monthly online lectures, get exclusive invitations to buy tickets for behind-the-scenes tours, and take up a range of special offers on holidays, books, and other products you might like.