Rural prosperity case studies
Across the UK historic houses drive jobs and spending, often in the areas where that makes the biggest difference. We picked out some of the best examples of the many ways they stimulate the economy.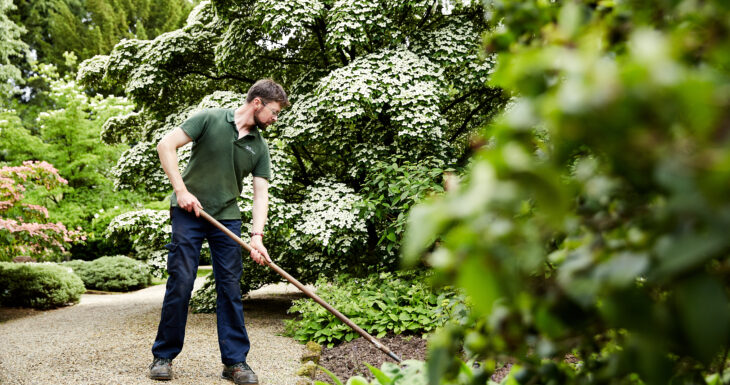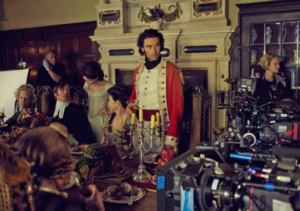 Filming
From Downton Abbey (filmed at Highclere Castle) and The Crown (with scenes filmed at Knebworth House), to Spectre (featuring Blenheim Palace) and The Little Stranger (set at Newby Hall, otherwise known as Hundreds Hall), TV shows and films featuring British country houses are hugely popular across the globe.
Poldark (BBC), filmed at Chavenage House (otherwise known as Trenwith), has been one of our biggest TV exports of recent years, selling in more than 100 territories. ITV's Victoria, which features several Historic Houses places, also has huge international appeal, selling in over 150 countries. It's a similar story on the big screen, with films featuring historic house settings drawing in the crowds; such as Wuthering Heights (2013) at Broughton Hall, Transformers: the Last Knight (2017) at Blenheim Palace, Rebecca (2020) at Mapperton House, Loseley Park and Waddesdon Manor, and Lady Chatterley's Lover (2022) at Brynkinalt Hall.
The public appetite for historic house settings also manifests in reality TV – such as the Great British Bake Off (Channel 4), filmed at Welford Park – as well as shows such as Mary Berry's Country House Secrets (BBC) and Phil Spencer's Stately Homes (Channel 4), both of which featured a number of Historic Houses member properties.
It's not just film and TV, though, that make use of the nation's historic houses: the BRIT-winning music video of Little Mix's Woman Like Me, filmed in the house and gardens at Knebworth House, has had nearly 350 million views on YouTube.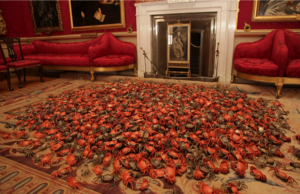 Contemporary art
Some of the world's most famous artists choose historic house settings for exhibitions and installations.
Chatsworth, home to a fine collection of paintings, sculpture and furniture, has developed a reputation for championing modern art alongside old masters, and this year features an exhibition entitled 'Mirror Mirror: Reflections on Design at Chatsworth', which reflects on 500 years of creativity and innovation at Chatsworth. Chatsworth's popular annual festival Art Out Loud hosts talks by artists, architects, writers and figures from across the art world, providing an exciting forum for the discussion of contemporary art and design.
Houghton Hall has also developed a reputation for championing contemporary art and sculpture. The collection at Houghton includes pieces by artists such as James Turrell, Richard Long, Zhan Wang, Anya Gallaccio and Jeppe Hein, which can be seen in the grounds. In addition Houghton stages major exhibitions by contemporary artists, including Damien Hirst (2018), Anish Kapoor (2020), and this year, Sean Scully.
Marchmont House has established the Marchmont Makers Foundation, which supports artists to become financially sustainable and projects that inspire art in the community, schools and the next generation. Working with other organisations such as the Society of Scottish Artists and WASPS studios, Previous resident artists include Emma Hislop, Thomas Merrett and Noel Griffin. Doddington Hall is frequently host to free exhibitions by the Lincolnshire Artists' Society, featuring work by artists from across the county.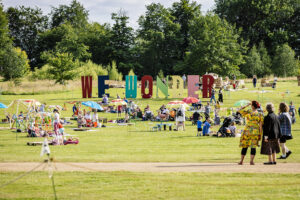 Festivals
From music and food to yoga and gardening, festivals are a highlight of many historic houses' annual programming.
Music festivals attracting hundreds of thousands of fans have taken place at Historic Houses places across the country; Weston Park was home to the V Festival for 19 years and this year is hosting Classic Ibiza, and Radio 1's Big Weekend has taken place at Powderham Castle and Burton Constable Hall.
The award-winning independent festival Kendall Calling, which takes place at Lowther Castle every summer, brings together contemporary music and art alongside traditional rural entertainment. Blenheim Palace's Nocturne series brings together big names like Lionel Richie and Gregory Porter, whilst Knebworth is famous for its huge Britpop concerts, featuring the likes of Oasis, Robbie Williams and the Red Hot Chilli Peppers in years gone by. Kelmarsh Hall hosts Shambala, Glynde Place hosts Love Supreme, Hopetoun House provides the spectacular backdrop to FLY Festival, and KITE Festival is now in its second year at Kirtlington Park.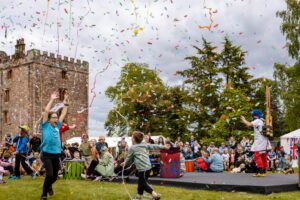 Supporting SMEs
Heritage is all about connecting past, present and future, so it's no surprise that historic houses across the country are also providing practical support for SMEs as well as creative inspiration.
For example, Grade I listed Broughton Hall's business park is home to more than 50 SMEs, employing over 600 local people. The businesses – which range from digital start-ups to a live entertainment company – are based in restored historic buildings including old coach houses, barns, farmhouses and cottages.
After undergoing a significant restoration 20 years ago, Muncaster Castle has received multiple regional and national tourism awards, and now employs over 80 people in what was an economically deprived area with few employment opportunities. Many suppliers, local businesses and service providers have also benefitted from the business brought to the area by Muncaster's festivals and events. Muncaster works to promote local industry by allowing a local LED manufacturer to showcase its low energy lighting products, and a local brewery now produces "Tom Fool Ale", named after the original Tom Fool who hailed from Muncaster.
Welbeck Hall is home to a thriving community of small enterprises, many of which form an artisan food village. The bakery, brewery, dairy, and School of Artisan Food can be found alongside a publisher and day nursery, truly a hub of small business which are at the heart of a sustainable community.
This powerful combination of culture, commerce and community – replicated at Historic Houses places across the country – creates vibrant places in which to live and work, invest or start up a business, learn and holiday.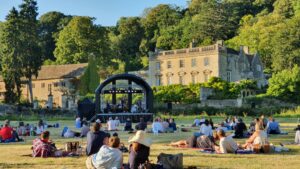 Classical Music
In addition to festivals, classical music is often heard throughout the rooms of historic houses. Our members hold both one-off and regular concerts, as well as being venues for rehearsals.
Marchmont House makes use of its fine historic organ, and holds a series of Musical Afternoons in high season. Haddon Hall's programme of Music at Haddon provides a splendid setting for a variety of concerts by choirs, soloists and chamber musicians alike. The Chapel of St Cuthbert at Ushaw College, home to around a dozen chapels, is used as a venue for concerts by local choirs throughout the year, and the Douai Room is used weekly as a rehearsal space for the Forget Me Notes Choir. The Hospital of St Cross works with local schools and youth organisations to provide spaces for lunchtime concerts.
This July, Doddington Hall will host Wild Arts as they perform excerpts from popular operas on the croquet lawn. The audience, sat in deck chair and eating their picnics, will be able to enjoy wonderful music in a spectacular setting. West Horsley Place hosts Grange Park Opera every summer, and Glynde Place works with BBC Radio 3 New Generation Artists, hosting their annual concert series.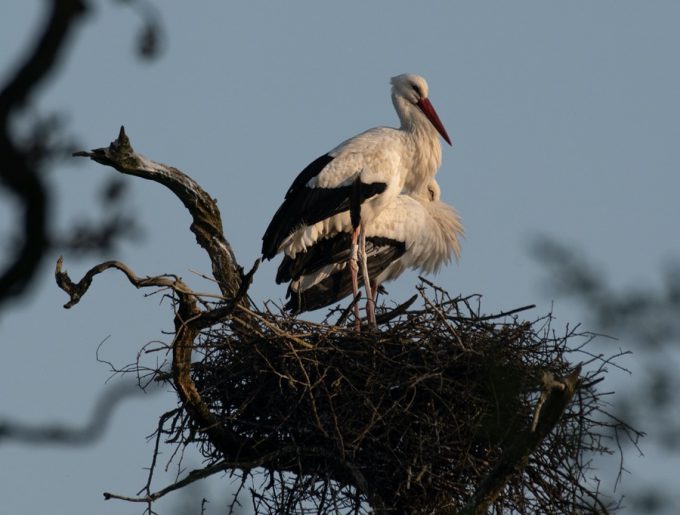 Sustainability case studies
Read a selection of individual examples of our house members' inspiring work as stewards of environmental causes.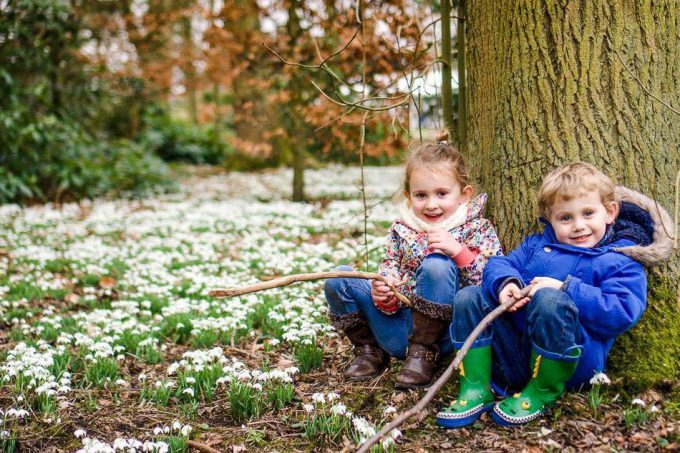 Education case studies
Read individual examples of outstanding work at our member houses in education and learning for all ages.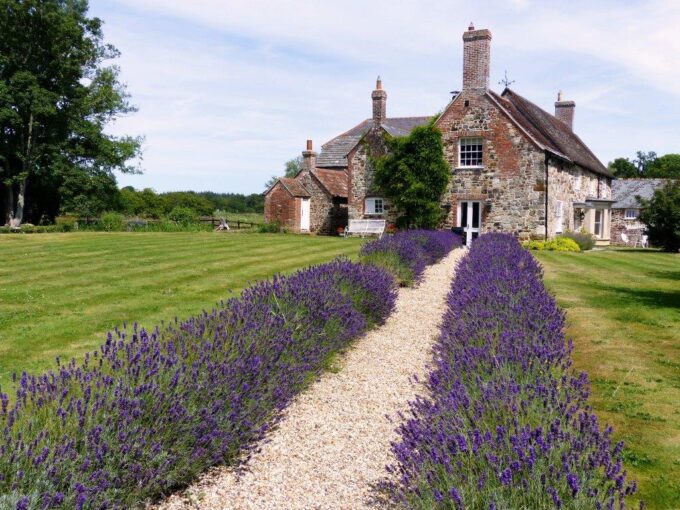 Health and wellbing case studies
Read individual examples of our member houses who are contributing to the mental and physical health and happiness of their visitors and communities.
You may also be interested in...