WE Wonder Festival returns to Wentworth Woodhouse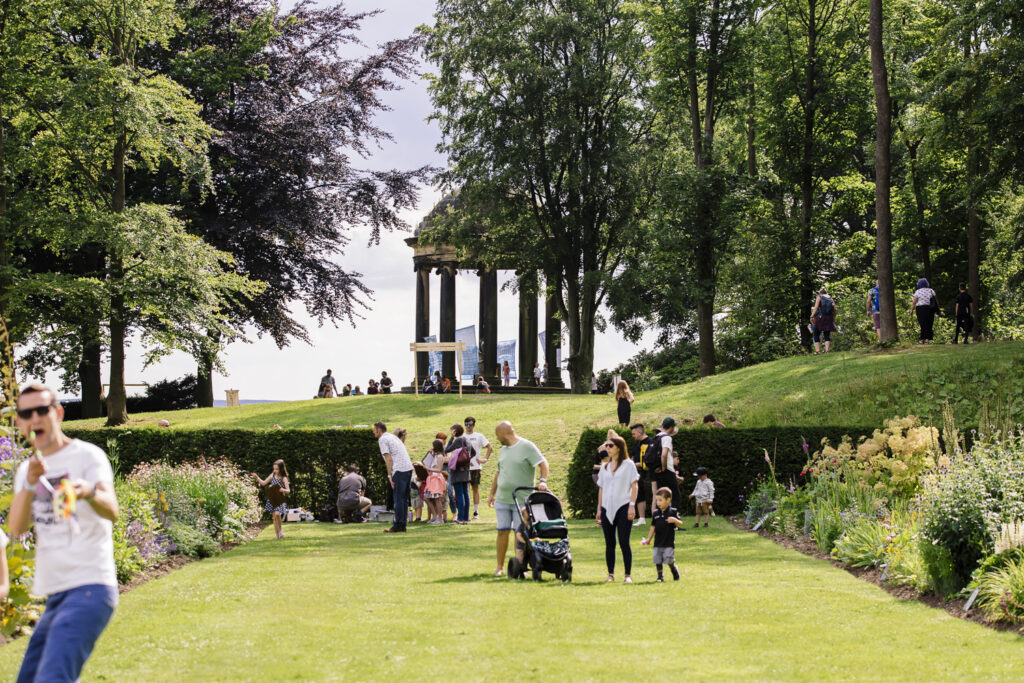 The wait is almost over… The Wonder is coming back to Wentworth Woodhouse this summer. The WE Wonder Festival, a spectacular outdoor event which was a soaraway success in August  2019, is set to return to the Rotherham mansion's glorious private gardens.
On the weekend of Saturday 31 July – Sunday 1 August, ticket-holders can wander and wonder through over 50 acres of parkland, reconnecting with nature as they discover a vast and vibrant line-up of artistic creativity.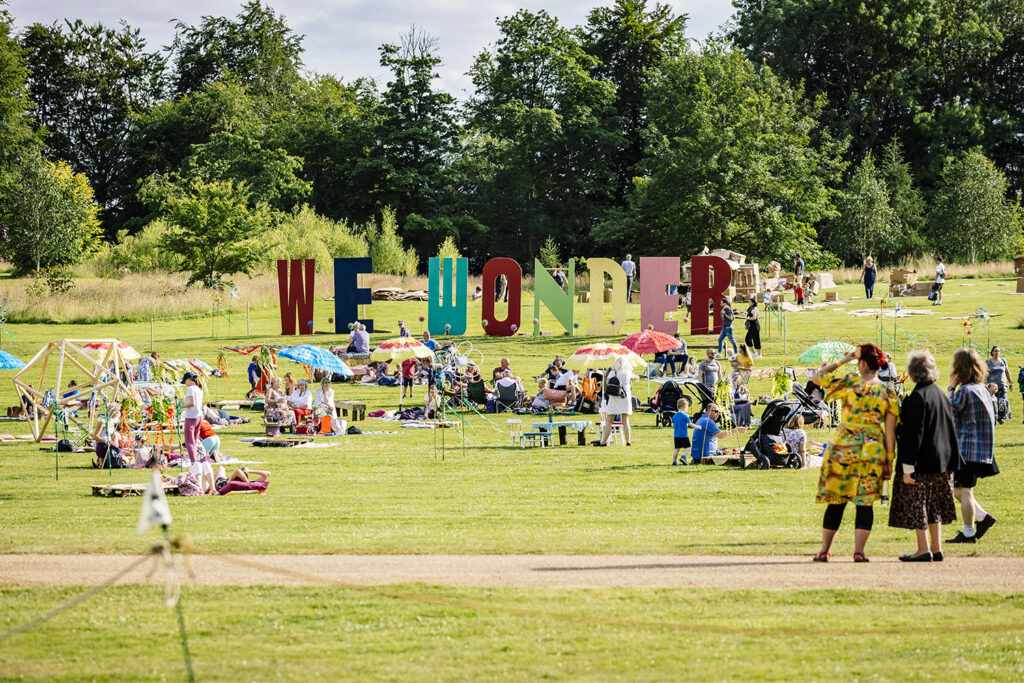 The theme of this year's event is Land-Art-Dance and artists will be inviting people of all ages to immerse themselves in outdoor performances, silent discos, workshops, installations and activities. The event will be Covid 19 safe in accordance with the most up to date guidelines.
In a new partnership with Wentworth Woodhouse, leading artists and choreographers working with Leeds-based arts organisation Yorkshire Dance will be offering delightful dance encounters.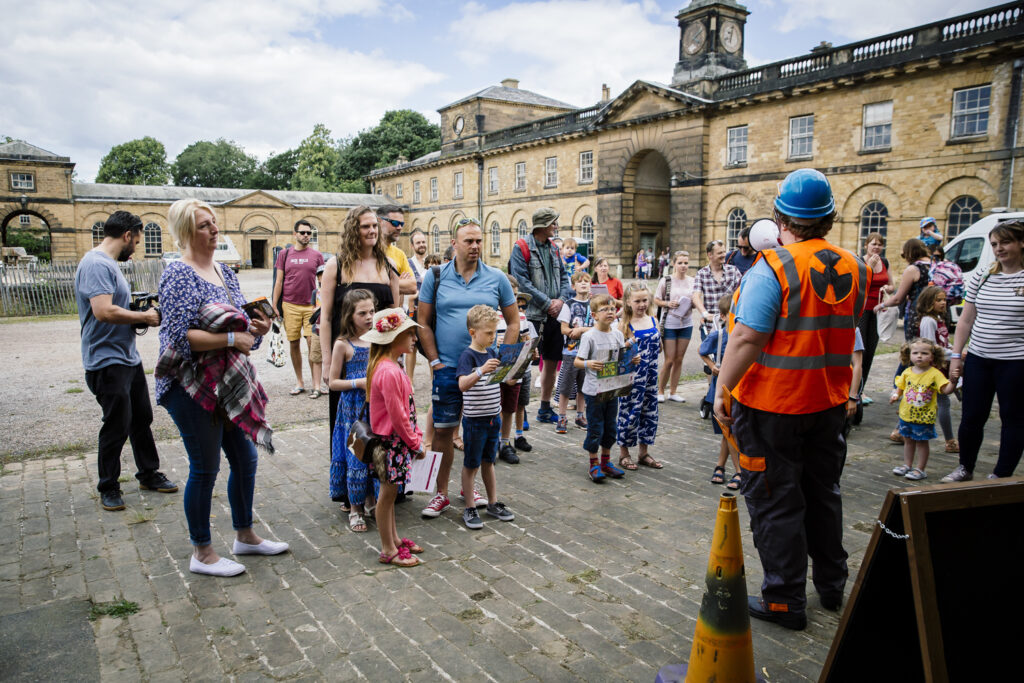 "There will be many ways of discovering your dancing feet, whether you fancy throwing some shapes in a silent disco in the woods, watching a new and exciting dance work or learning some moves in a family dance workshop," said festival organiser Dominic Somers.
Another key relationship shaping the festival is Wentworth Woodhouse's link up with the Without Walls Touring Network Partnership, which in 2019 brought some of the country's best outdoor arts shows to the country house being regenerated by a Preservation Trust. This year, their line-up includes Out of the Deep Blue by Autin Dance Theatre and programmed by Yorkshire Dance, a large-scale spectacle featuring one dancer and a four-metre tall puppet operated by five puppeteers.
Set to music, it tells the story of Eko the sea giant, who encounters a child on the shore. Urgent global climate issues are wrapped into the story, which is told through dance and theatre.
Sarah McLeod said: "The WE Wonder Festival in 2019 was spectacular and drew thousands of people to our gardens. It looks like all pandemic restrictions will have lifted before the event. What better way to celebrate our return to normality than this joyful outdoor event for all the family. Many local people have enjoyed the tranquility and beauty of our gardens during the pandemic. The WE Wonder Festival aims to continue that connection with the sense of wellbeing that comes from being in nature."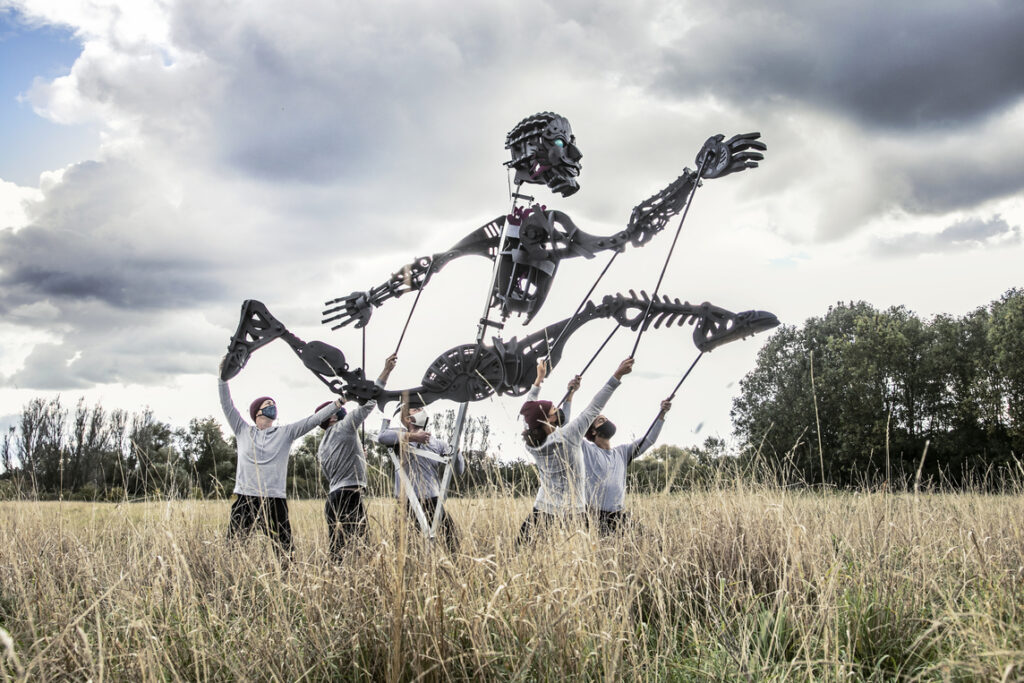 Some of the best known-Land Artists in the UK – including James Brunt, award-winning artist and Forest School practitioner, Environmental Artist Tim Pugh and nature artist Richard Shilling – will be creating installations across the gardens – often using nature's own materials and inviting the public to help.
Craft workshops outside the Camellia House will be encouraging people to make paper camellias and leave their ideas for future activities, local performers the WE Great Ladies and Artworks will be creating some amazing new art for the gardens with your help..
A host of family food and drink, games and activities are lined up, including yoga sessions,willow-making, bushcraft activities and garden tours.
There will also be a return of The Flock, the Trust's stunning art display which saw 10,000 wooden birds hand-decorated by the public take over the East Front lawns last autumn. http://planetartsculpture.co.uk/
Each bird marked memories of the pandemic and a selection will be used by the artists who devised the concept, Ron Thompson and Julie Edwards, for a new installation.
The WE Wonder Festival is part funded by Arts Council England's £98,250 grant to help WWPT engage with new audiences.
The festival is a legacy of the successful WE Great Place project, a three-year partnership between Barnsley Council, Rotherham Council and the Wentworth Woodhouse Preservation Trust,  which delivered activities inspired by  Wentworth Woodhouse and Elsecar. It was funded by the National Lottery Heritage Fund and Arts Council England (ACE).
The gardens will be used exclusively for WE Wonder that weekend and picnics are welcomed. Festival-goers are advised to book early at https://wentworthwoodhouse.digitickets.co.uk/event-tickets/34277?catID=34407&
Ticket prices: Adult £12, Child (3-16)  £6, Family Ticket (2 adults, 2 children)  £30, Concession £4, under 3s free.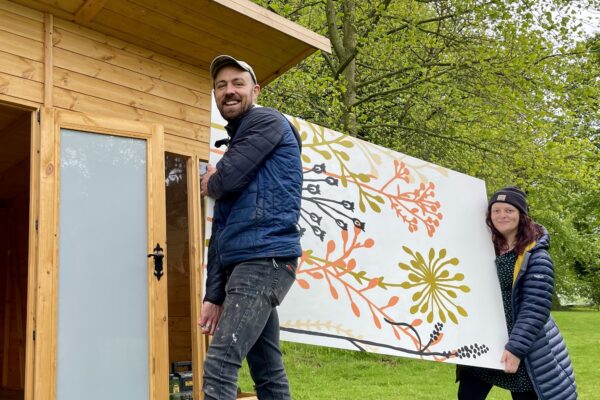 Arty creations work perfectly for Wentworth Woodhouse
ArtWorks South Yorkshire's members are making a real impact at Wentworth Woodhouse. Their creative talents are now on display in several locations - the latest being one of the new wooden cabins which will soon be for hire in the...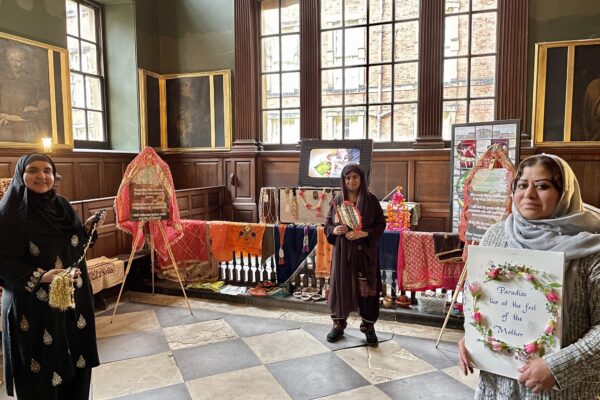 Asian artists repackage 'The Suitcase' for Wentworth Woodhouse exhibition
The private chapel at Rotherham stately home Wentworth Woodhouse is welcoming back a thought-provoking exhibition by a Pakistani women's art collective - which ended abruptly in the pandemic last year.