Under the Cedar Tree at Athelhampton House & Gardens
Under the Cedar Tree
An exhibition of abstract paintings inspired by the history of Athelhampton House and its award winning gardens.

Artist Belinda Smith offers a contemporary view on some of the stories that shape the identity of Athelhampton House and Gardens in her debut solo show in England, 'Under the Cedar Tree'.
The colourful abstract paintings in this exhibition explore the significance of Athelhampton House and Gardens today and attempt to capture the atmosphere of this historic site in a contemporary, 21st century style.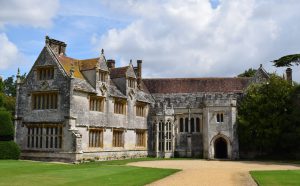 The house at Athelhampton dates back to times of Tudor prosperity. Echoes of shapes and themes from around the estate are recognisable in the artist's work. Whispers of some of the historical characters and stories associated with the house can also be found in the layers of paint, shining a new light on Athelhampton's role as the seat of the ancient Martyn dynasty, the likes of its 'wicked' Regency owner and its gardens designed by Francis Inigo Thomas. A number of the paintings are influenced by the poetry of Dorset's Thomas Hardy (1840 – 1928) who himself found inspiration from frequent visits to Athelhampton as a friend of a previous owner. 'Under the Cedar Tree' is an exhibition very much inspired by the estate in which it is displayed, offering a unique and fresh perspective on one of the most important stately homes in the south of England.
"I have not tried to rewrite history in these paintings," the artist tells us, "but to find a thread of connectivity running between the present and this 'Seated Old Relic'.'' It is fair to say that Belinda has achieved this endeavour through a series of 50 artworks displayed in a variety of locations throughout the grounds encouraging visitors to further explore the gardens and lesser-known parts of the house.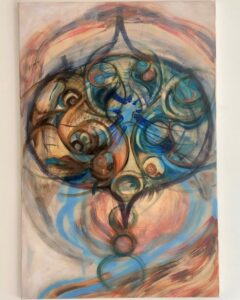 Although Belinda's paintings may not physically represent or capture the appearance of the gardens or of rooms of the house, they offer a contemporary viewfinder on some of the stories that shape the identity of the estate. A number of paintings reference different historical characters and how they have either found inspiration from or left their personal stamp on Athelhampton over the years. Several artworks are even dedicated to previous owners and residents
Belinda Smith was born in Chelmsford, Essex. She received an academic scholarship to study at Aberystwyth University in Wales and graduated in 2014 with a First Class Honours Bachelor of Arts degree in Fine Art with Art History.
After graduating, Belinda worked for a contemporary art gallery in St Ives, Cornwall, prior to taking up a position at the Henry Moore Studios and Gardens in Hertfordshire. Since then Belinda has lived in a variety of locations including Berlin, Aix-en-Provence and Plymouth through her work as an artist's assistant. Belinda has travelled extensively throughout the United States of America, the Yucatan of Mexico, Greece and the Canary Islands as well as visiting China and different parts of Europe in search of adventure and inspiration for her paintings.
Belinda has previously exhibited in Chelmsford, England; Aberystwyth, Wales; and at the Wales Millennium Centre, Cardiff. Belinda's artwork features in private collections in the U.K., Europe, and the United States of America.
Belinda is currently based in Plymouth and 'Under the Cedar Tree' is her first solo exhibition in the UK. She has enjoyed researching the gardens, ghosts, and history of Athelhampton and was particularly astounded to discover that one of the estate's previous owners moved to the village of Writtle in Essex, just a couple of miles from where Belinda was born.
'Under the Cedar Tree' continues at Athelhampton House and Gardens until 4th October 2022. All artworks in the exhibition are available to purchase and Athelhampton House and Gardens receives a commission on all sold artworks.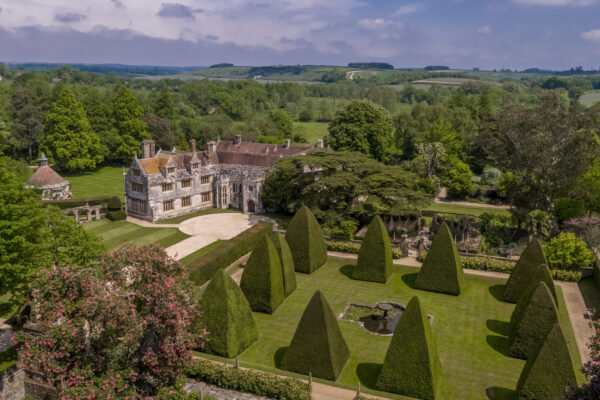 Free for members
Dorchester, Dorset, DT2 7LG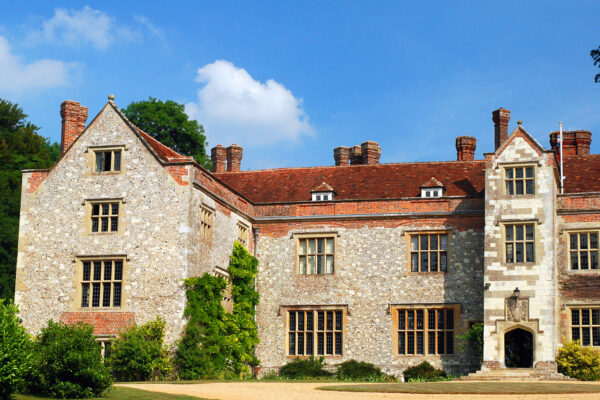 Inspired by the natural environment of the local area, Rachel Hudson's exhibition From The Margins will transfer to Chawton House for the month of September.
Become a Historic Houses member
Explore the nation's heritage from just £65 per year.
Hundreds of the most beautiful historic houses, castles, and gardens across Britain offer our members free entry.
Also: receive a quarterly magazine, enjoy monthly online lectures, get exclusive invitations to buy tickets for behind-the-scenes tours, and take up a range of special offers on holidays, books, and other products you might like.