Snowdrop Walk starts 2022 season at Hever Castle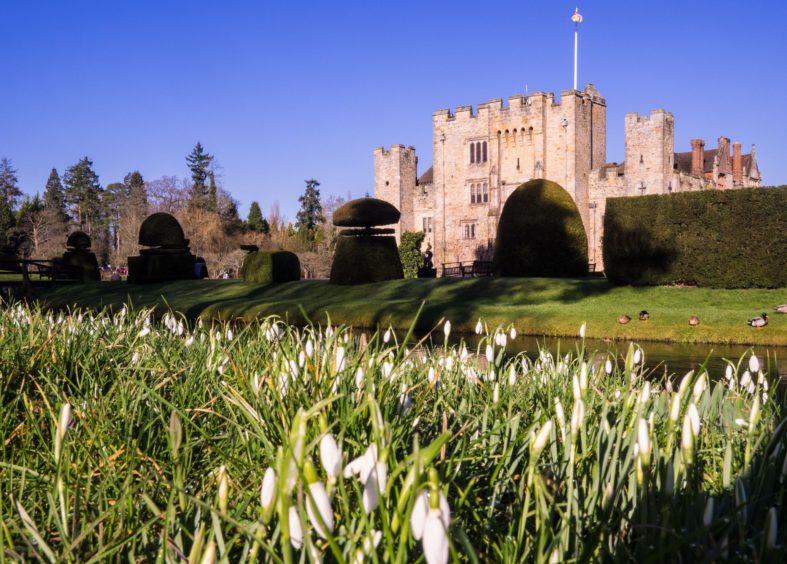 100,000 Snowdrops and award-winning garden writer Val Bourne will launch Hever Castle & Gardens' 2022 season.
Visitors to the famous Castle and childhood home of Anne Boleyn will get the chance to enjoy 100,000 snowdrops as they flower throughout the grounds from Sunday Walk to the banks of the Outer Moat from Wednesday 9 February.
They will be encouraged to put on their wellies, hats and scarves and explore the snowdrop trail which takes walkers through the woodland walks and into the Winter Garden where the heather, brightly coloured cornus and early daffodils are interplanted with snowdrops.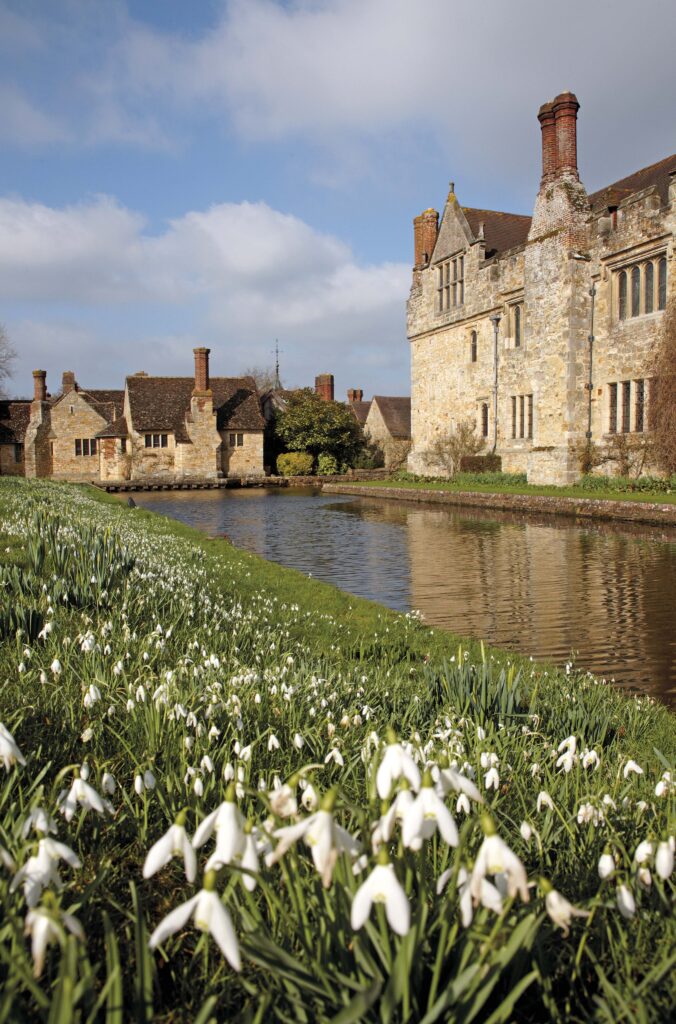 Head Gardener Neil Miller says: "We have been planting and collecting different snowdrops at Hever for over a decade and we have some unusual cultivars in the Winter Garden such as 'Green Brush', 'Colossus' and 'Wendy's Gold' and we have tens of thousands of the more common varieties planted in drifts throughout the garden and woodland.".
Garden writer and galanthophile Val Bourne will deliver a snowdrop talk on Saturday 12 February entitled My Twenty Favourite Snowdrops and the Stories behind Them on the first weekend of the 2022 season.
A self-guided snowdrop walk will be available for visitors to follow from 9 February onwards until the snowdrops finish flowering in early March.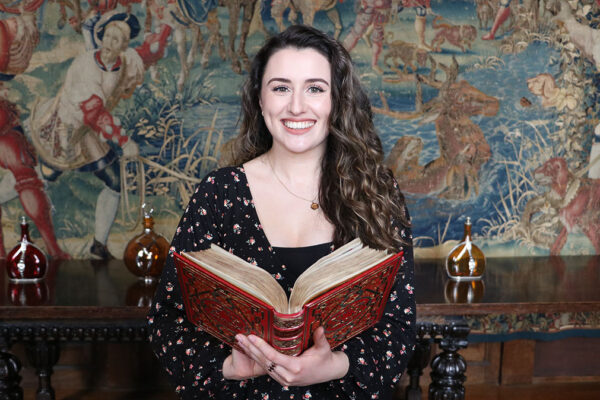 A new discovery on Anne Boleyn's historic prayer book
On the anniversary of Anne Boleyn's execution Hever Castle reveals new research on her historic prayer book, unveiling what happened to it after her death.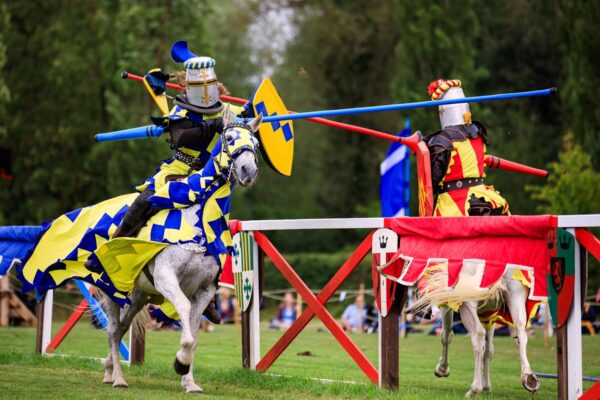 The Knights of Royal England at Hever Castle's annual Jousting tournament
The Knights of Royal England will be entertaining visitors with exhilarating displays of action, stunts, falls and fights in an authentic arena. Battling it out in the saddle and on foot in one-to-one combat, the valiant knights will then compete...
Become a Historic Houses member
Explore the nation's heritage from just £65 per year.
Hundreds of the most beautiful historic houses, castles, and gardens across Britain offer our members free entry.
Also: receive a quarterly magazine, enjoy monthly online lectures, get exclusive invitations to buy tickets for behind-the-scenes tours, and take up a range of special offers on holidays, books, and other products you might like.