Scarves to loyalty cards…. Ellie's pretty prints strike the right note-let with Wentworth Woodhouse
A young Barnsley designer is making her mark at Rotherham stately home Wentworth Woodhouse. Ellie Fisher's intricate prints, which feature scenes from the house and grounds, are about to feature on everything from elegant scarves to tea towels and notelets for the mansion's gift shop.
Ellie's talent shone through when she entered one of her designs in Wentworth Woodhouse Preservation Trust's lockdown art contest in spring 2020.
At the time she was in the final year of a textile design degree at Leeds Art University and, as luck would have it, Ellie had chosen Wentworth Woodhouse as the theme of her final coursework. She had the perfect entry ready to go.
That design is now featuring on the My Wentworth gold card, a new annual membership scheme launching on September 1 which gives free house and garden entrance throughout the year, discounts in the gift shop, tearooms and afternoon teas and exclusive member offers.
"We are looking to source and sell more bespoke, locally-made products to sell in our shop and Ellie's detailed and beautiful prints are perfect for creating collections. We think they will have huge appeal," said Trust COO Paula Kaye. "We are hoping to have Ellie's first collection on the shelves by September and Wentworth Woodhouse fans will be seeing a lot more of her signature style. She is super-talented and we are looking forward to  building a strong relationship with her," added Paula.
The Trust has commissioned the Tankersley 22-year-old to create a design based on scenes and follies from the gardens, which will be used as part of the range – and are also discussing further ideas to feature in a Christmas collection.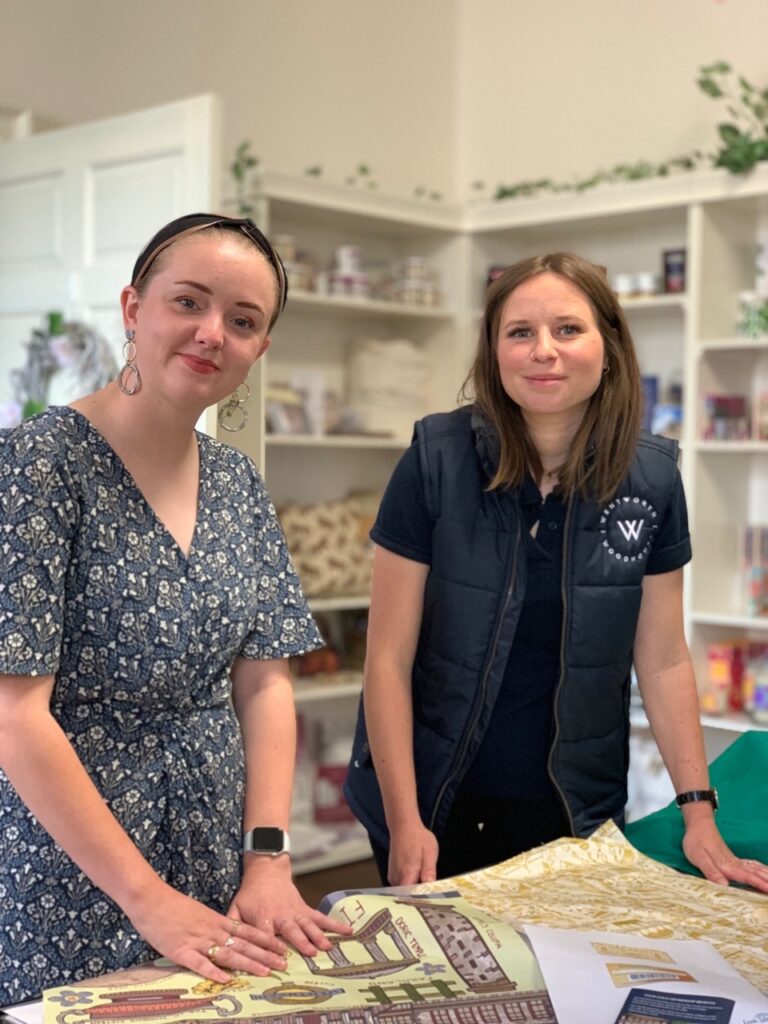 After the contest, Ellie gained a 2:1 BA Honours and took a teacher training course. She is now working as a freelance fabric designer before starting her career in the art and design department of a Doncaster secondary school in September.
Ellie hopes to introduce her pupils to Wentworth Woodhouse. Before the art contest, she had never visited – despite living locally and working for several years as a waitress at the garden centre next door.
She researched the house and Fitzwilliam Estates using local history books and was excited to finally visit the house this June.
"I went to meet Jen Booth, Visitor Operations Manager, to discuss the gift ranges and was amazed at how huge and beautiful the mansion is.
"It's incredible to be playing a part in its regeneration. I'm so glad I entered the competition and hope my designs will create more income towards the Trust's huge running costs and repairs.
The art contest drew entries from supporters aged two to 75 and from as far away as Australia and an exhibition is soon to be staged in the  mansion's Pillared Hall. The winning design, by Rawmarsh mum Zoe Rowbottom, now features on the Trust's fundraising T-shirts.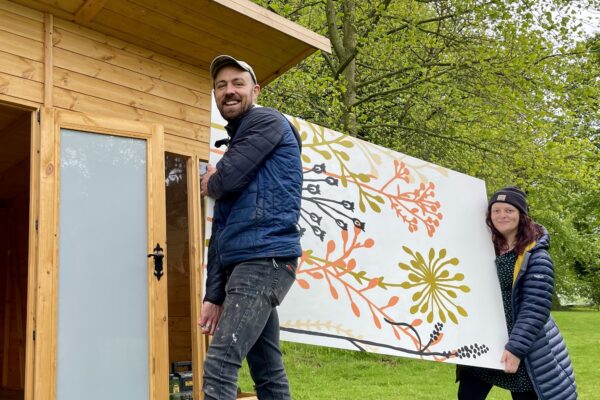 Arty creations work perfectly for Wentworth Woodhouse
ArtWorks South Yorkshire's members are making a real impact at Wentworth Woodhouse. Their creative talents are now on display in several locations - the latest being one of the new wooden cabins which will soon be for hire in the...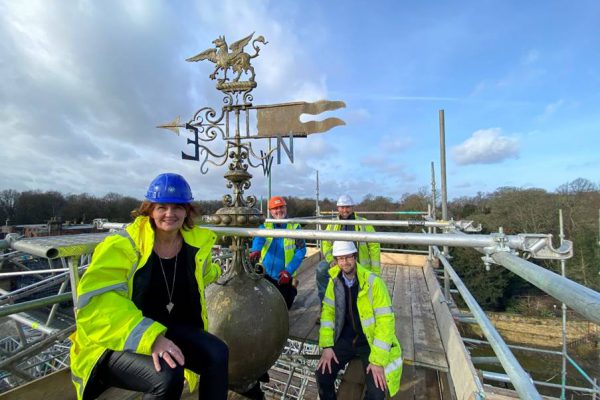 Turning Back the Hands of Time at Wentworth Woodhouse
Earlier this month, specialist conservators started the next phase of work at Wentworth Woodhouse - essential repairs to the North Pavilion. The North Pavilion sits at the end of the Palladian East Front and greets visitors as they arrive.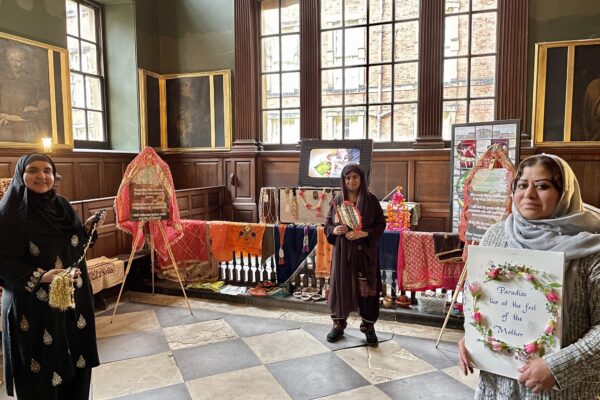 Asian artists repackage 'The Suitcase' for Wentworth Woodhouse exhibition
The private chapel at Rotherham stately home Wentworth Woodhouse is welcoming back a thought-provoking exhibition by a Pakistani women's art collective - which ended abruptly in the pandemic last year.
Become a Historic Houses member
Explore the nation's heritage from just £65 per year.
Hundreds of the most beautiful historic houses, castles, and gardens across Britain offer our members free entry.
Also: receive a quarterly magazine, enjoy monthly online lectures, get exclusive invitations to buy tickets for behind-the-scenes tours, and take up a range of special offers on holidays, books, and other products you might like.