Penpont Announced as Historic Houses Sustainability Award 2022 Winner
Located in the heart of the Brecon Beacons, the beautiful Grade I listed house becomes only the second winner of the Sustainability Award after Browsholme Hall in 2021.
The award, sponsored by Savills, recognises and celebrates the work done by privately and independently owned historic houses in the field of sustainability. The award is a benchmark for excellence and recognition of environmental best practice within the heritage sector. Judges take several factors into account, including reducing carbon footprints, eco-tourism and sustainable development, biodiversity, and rewilding. The announcement was made at the Historic Houses National AGM on Tuesday 15 November 2022.
Built in 1665, Penpont is a two-thousand-acre estate in the heart of the Brecon Beacons National Park, and has been home to the same family for over 365 years. Over the last thirty years the current custodians – Gavin and Davina Hogg – have sensitively restored historic buildings and gardens, breathing new life back into the estate. Penpont now hosts a range of eco-tourism enterprises, a thriving organic vegetable operation in the Victorian walled garden, and a farm shop. Over two hundred acres of broadleaf woodlands have been brought back into management for biomass, timber, and wildlife habitat. Penpont was the first private estate in Wales to install a biomass woodchip boiler.
Four years ago, Gavin and Davina's sons – Forrest and Josh – returned to the estate and have, together, begun to sow the seeds for further restorative action. In 2019, the Penpont Project was launched; the estate partnering with pioneering charity Action for Conservation (AFC). The project is Penpont's response to the many interconnected challenges we face today, from climate change and ecological breakdown to language loss and social inequity. At its heart, the project is driven by an intergenerational co-management council – the estate owners, tenant farmers, charitable partners including AFC and The Gaia Foundation, and a group of twenty young environmental activists aged 13-18 from both the local area and further afield (Youth Leadership Group, or YLG).
The group have been working with experts and local community members to put into action innovative nature recovery initiative across over 450 acres of the estate, including an extensive 'wildland' system, transitioning forestry systems away from clear-fell rotations to continuous cover forestry, and a regenerative upland farm to complement Penpont's longstanding organic food production.
'We've dedicated our lives to the preservation and revival of this family estate, so it's really nice to receive some recognition for that,' said Davina Hogg upon receiving the award. 'Going forwards our aim is to involve more young people in meaningful land-based actions, inspire other intergenerational nature recovery initiatives across the UK, and develop a "learning centre" at Penpont to re-bridge our connection to nature. We hope Penpont can be a living example of how estates can adopt inclusive governance structures, build novel partnerships, and support cultural and ecological revival.'
Ben Cowell, Director General of Historic Houses, said: "The urgency of the present climate crisis and a growing awareness of the impact of all our activities have seen the owners of Britain's historic houses take huge strides to ensure that the heritage they look after has a future, in a cleaner and more sustainable world. This is why this award was created back in 2021, with our sponsors Savills, to celebrate and reward those who are positively contributing to our future."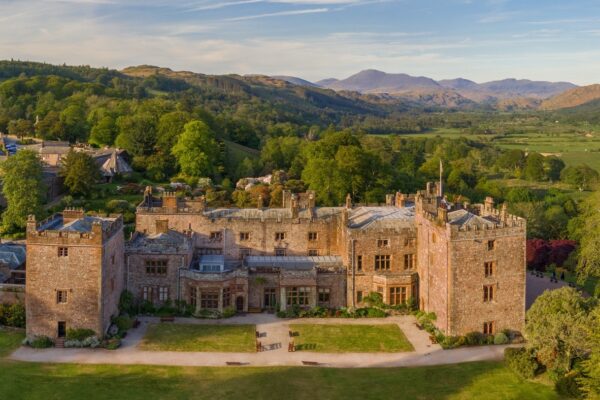 Today, Muncaster Castle is a thriving tourism attraction and a centre of hawk and owl conservation, welcoming visitors from across the world. We spoke to Ewan Frost-Pennington, a member of the next generation at Muncaster, about his passion for sustainability...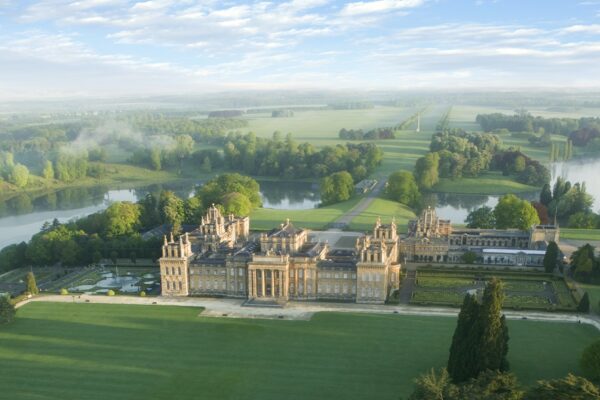 In recent years, Blenheim has been making its mark as a leading light in sustainable tourism. With the aim of reaching a carbon negative status by 2025, Blenheim appointed a Sustainability Advisor in 2017, and has since introduced carbon friendly...
Become a Historic Houses member
Explore the nation's heritage from just £65 per year.
Hundreds of the most beautiful historic houses, castles, and gardens across Britain offer our members free entry.
Also: receive a quarterly magazine, enjoy monthly online lectures, get exclusive invitations to buy tickets for behind-the-scenes tours, and take up a range of special offers on holidays, books, and other products you might like.