87% say planning rules block decarbonisation of historic buildings
87% of historic building owners see the UK's planning system for heritage as a major barrier to decarbonising it.
A new survey shows that 62% of heritage owners and managers did not apply or withdrew applications for works to heritage because of the heritage consent system.
Nearly half (48%) of owners say that their experience of the system is 'poor' or 'very poor' – a shocking level of dissatisfaction.
87% of historic building owners see the UK's planning system for heritage as a major barrier to decarbonising it. This is according to a new survey from Historic Houses and the Country Land & Business Association (CLA) across England and Wales.
The heritage consent system is supposed to protect the historic environment, helping to achieve and manage change in historic places. In practice, however, users find the process of securing consent frustrating, time-consuming, and expensive.
Almost half (48%) of Historic Houses and CLA owners said the current system was 'poor' or 'very poor' – a shocking level of dissatisfaction for a public service. These findings corroborate Historic England's own survey of listed building owners in 2022, which also found 44% of respondents thought the system was 'poor' or 'very poor'.
According to Historic Houses and CLA members, which constitute the biggest collection of historic buildings open to the public and/or in business use in England and Wales, only 11% felt heritage protection is working well. Three-quarters (75%) of those asked feel that radical change is needed.
In the last 10 years, 60% of respondents have considered carrying out work to their heritage sites which required planning or listed building consents. However, almost two-thirds (62%) of them did not apply for consent, or withdrew their applications, due to the complexity of navigating a heritage consent system that has been cut drastically in recent years.
Ben Cowell, Director General at Historic Houses, stated:
"The best way to protect heritage is for it to remain lived-in, used and loved. But owners of listed buildings face significant hurdles in enhancing the energy efficiency of their homes. The government should consider giving overarching consent for some modest changes that can be made without any undue risk to heritage. After all, as a wise man once said, if you love something – set it free."
Ralph Assheton, who owns Downham Hall, and has navigated the planning system stated:
"Heritage needs protection. But there must be a greater emphasis on the sympathetic evolution of buildings so that they continue to be relevant and viable. It is vital for the future of heritage sites that the planning system adapts, rather than continue the dogmatic insistence on preservation above all else. The red tape and bureaucracy of the current system must be changed if we are to support achieving Net Zero targets."
The bulk of Britain's heritage is in non-government ownership – private sector, not-for-profit, or corporate.  It is cared for by owner-occupiers or non-government money, often generated by small business enterprises for whom heritage is an essential ingredient – from tourism attractions to wedding venues, film locations to B&Bs.  Many of these owners fear for the long-term viability of these historic places if a change in the planning system is not forthcoming.
At Historic Houses, it is our strong view that the best way of protecting historic buildings is not by wrapping them up in red tape, but by giving them the means to adapt so that they remain viable and relevant for use in the present day. We would like to see Government bring forward targeted deregulation on selected energy efficiency measures to allow listed buildings to not only become more energy efficient in the present, but better futureproof them – ensuring that they are able to play their part our country's future. Do contact us for further information about our planning reform campaign – we would be happy to talk to you: policy@historichouses.org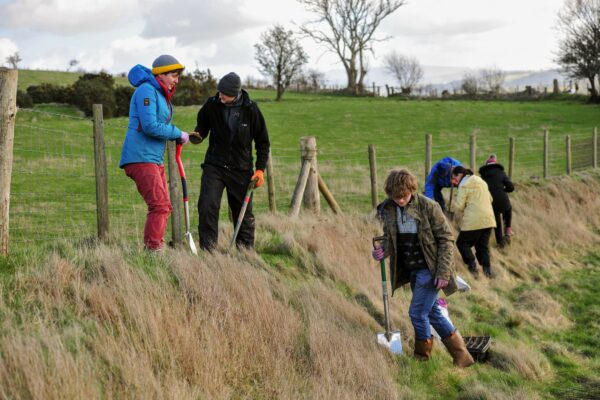 Located in the heart of the Brecon Beacons, the beautiful Penpont becomes only the second winner of the Sustainability Award.