100-Garden Target Set for World Topiary Day 2022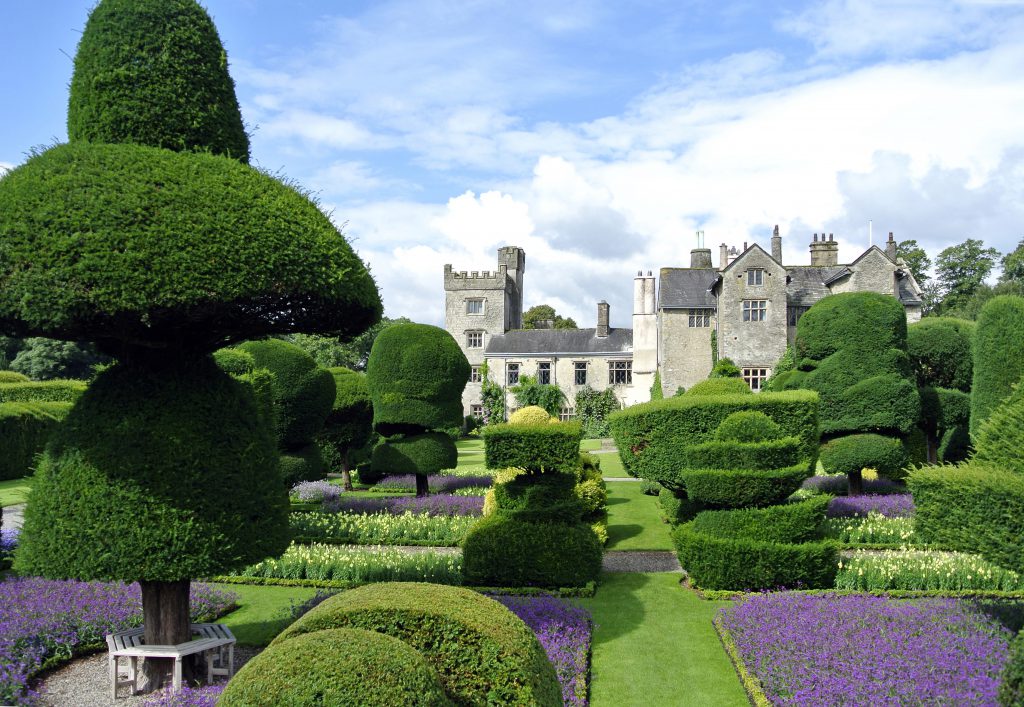 Levens Hall and Gardens is setting a 100-garden target, as it aims to boost participation in what is already a growing event in every sense of the word – World Topiary Day (May 12, 2022).
The Cumbrian-based house and gardens, home to the Guinness World Record-holding 'world's oldest topiary garden', founded World Topiary Day in 2021, amidst restricted lockdown opening but with lots of enthusiasm to put topiary at the forefront of gardeners' thinking.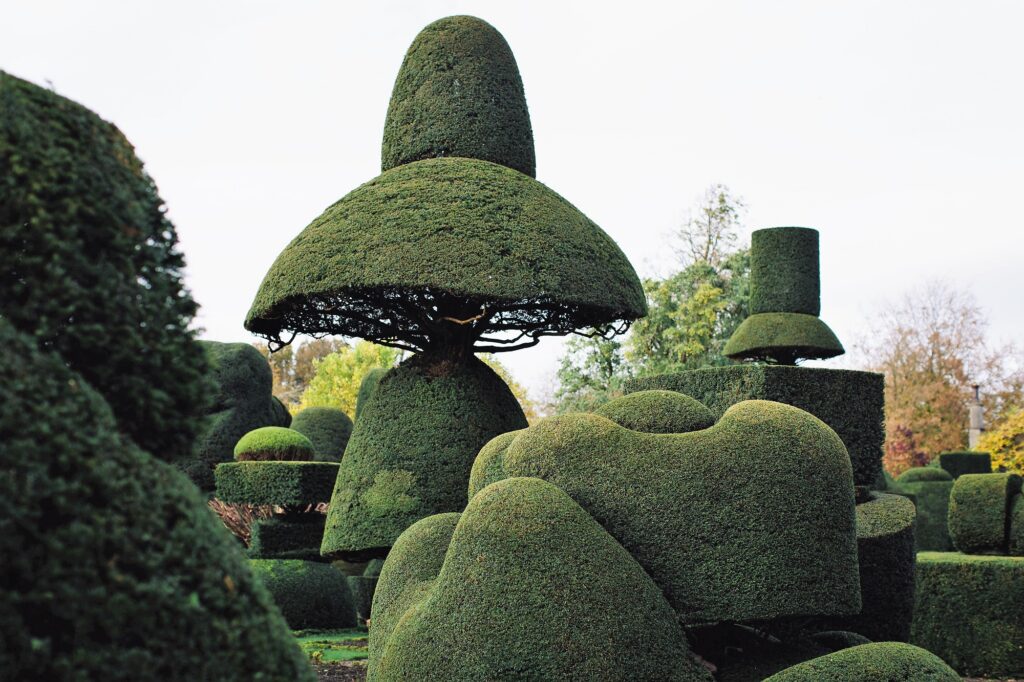 Topiary at Levens Hall, Cumbria
Its staging of the inaugural event enthused the European Boxwood & Topiary Society (ETBS) in the UK and now 'c'est formidable!' The French branch of the ETBS has fully embraced the 2022 event and has over 40 gardens participating, not just in France but also in the USA, Spain and Madeira. Now it's time for English gardens with topiary features to step up.
Levens Hall and Gardens, in conjunction with the ETBS UK, has been encouraging British gardens to get involved with the event. Gardens, which boast topiary, can not only stage activities that day but run events across the following weekend, as in France. Levens Hall and Gardens closes on Saturdays, but will create something for weekend visitors to do on Sunday May 15, as well as on May 12.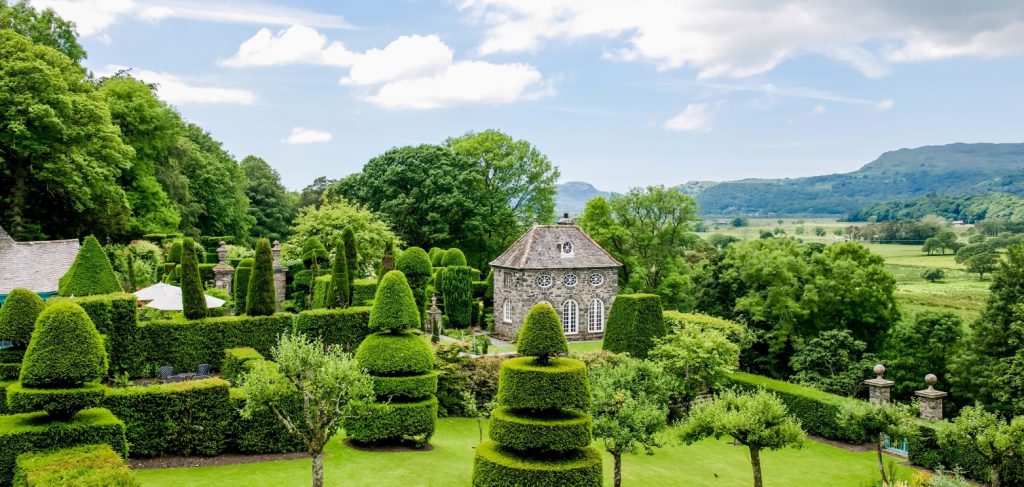 Topiary at Plas Brondanw, Wales
So far, UK gardens taking part, alongside Levens Hall and Gardens, in this global celebration of the art of clipping and shaping yew and box trees are: The Manor House Garden; Grimsthorpe Castle; Ham House and Garden and Clipsham Yew Tree Avenue.
With these UK gardens taking the total number of known participants to around 44 so far, Levens Hall and Gardens is now looking for another 56, as it sets its 100-garden target.
"We already have prestigious world gardens such as the Palace of Versailles in France, Longwood and Jardin de Buis in the USA, and Palheiro Gardens in Madeira taking part, but our goal is to reach out to many more," says owner, Richard Bagot. "We would love to see Disney participating, for instance, as topiary is part of the history of its USA parks.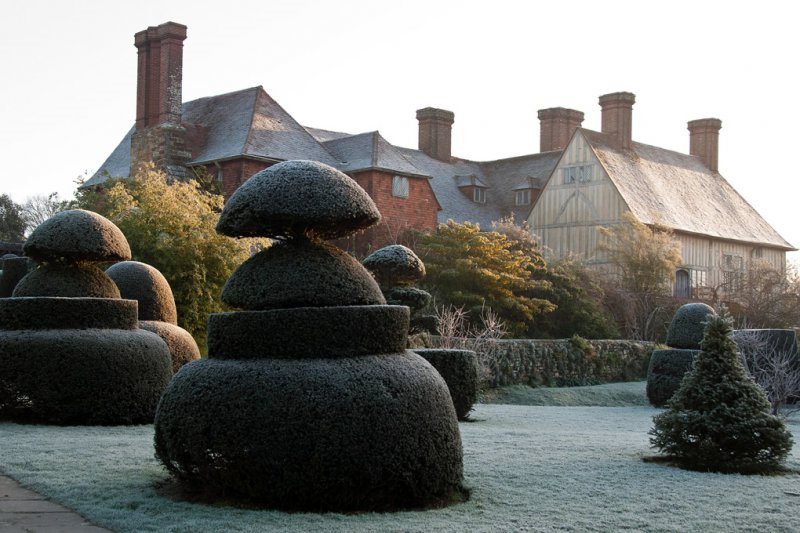 Topiary at Great Dixter Gardens, East Sussex
"We also want to welcome more gardens in countries like Spain, where we have Pao Pegullal, but also inspire gardens with topiary gems in countries such as Italy, the Netherlands, Belgium and Germany. Of course, there are so many more UK gardens that could participate too so, whilst 100 may seem a stretching target, the love of topiary extends worldwide and we have the whole world to aim at. We want topiary to gain its rightful place on the gardening world stage."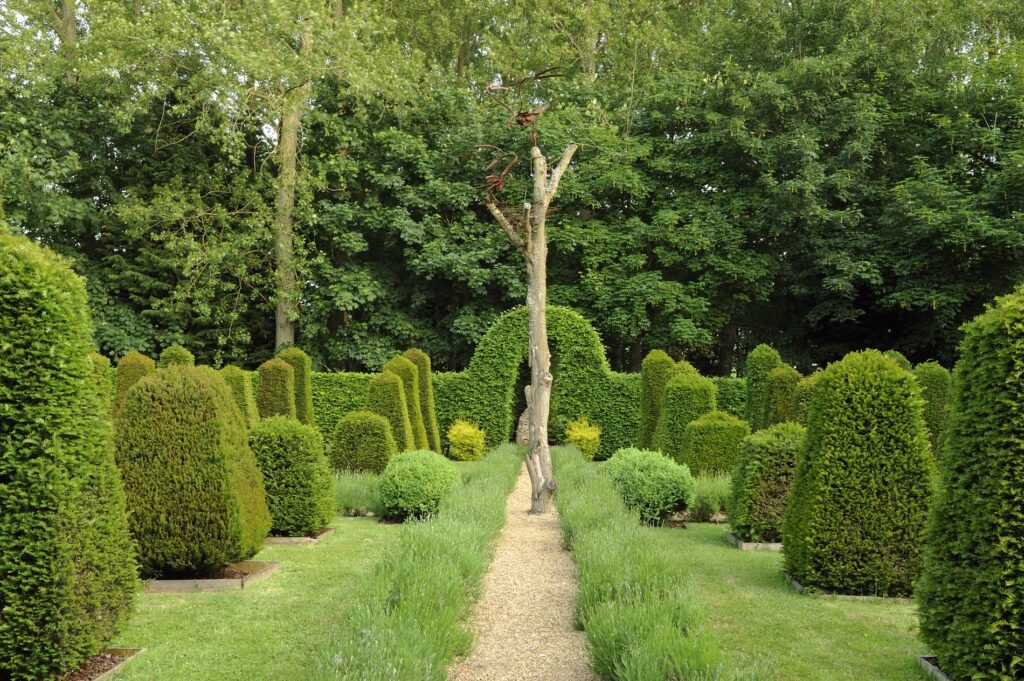 Topiary at Elsing Hall, Norfolk
Levens Hall and Gardens could not be a more fitting place for this new event to have been born. It is the world's oldest topiary garden because so many others were lost to changing fashions over the ages, whilst its own 1694 gardens fortuitously remained untouched, for the main part. This may have been due to location, or lack of the finances to undertake change, particularly because Levens Hall only passed down a female line of inheritance for very many generations. That could have been due to an old woman's curse*, if legend is to be believed. If so, the gardens were perhaps somewhat blessed by it.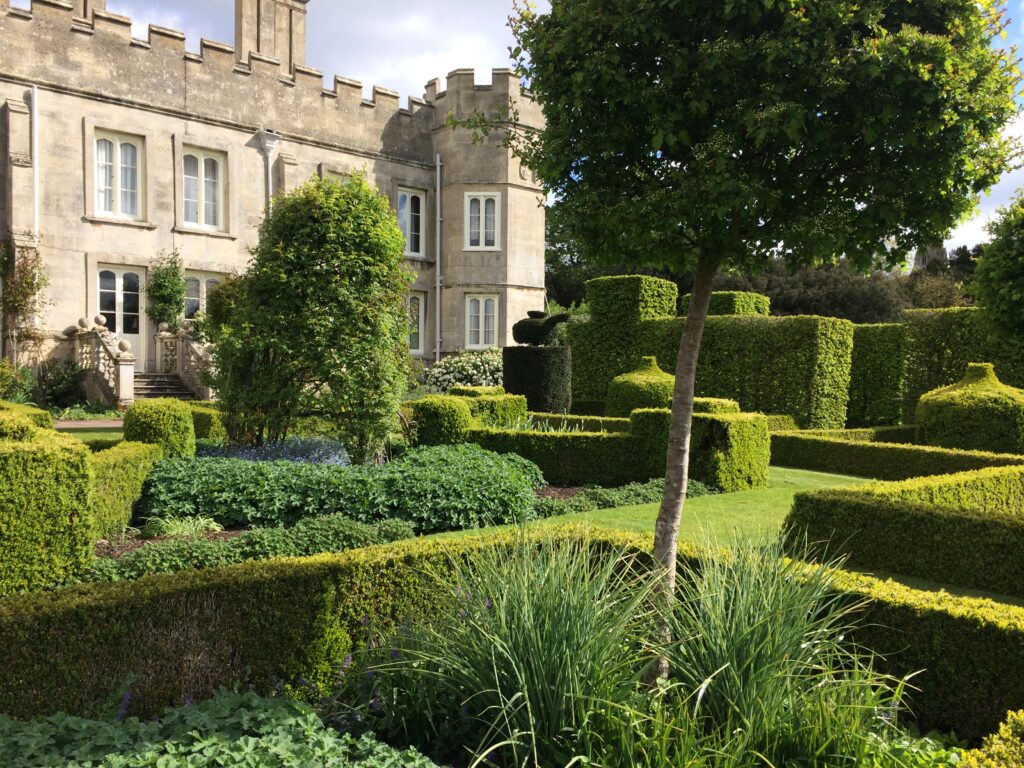 Topiary at Deene Park, Northamptonshire
The celebration's date is also highly apt. Stuart courtier, Colonel James Grahme, who brought in a royal court gardener called Monsieur Beaumont to create his topiary garden, also founded an infamous event. To out-do neighbours at Dallam Hall, when it came to wooing local dignitaries on the date of the Milnthorpe Fair, Grahme created the rather raucous, but hugely popular, Radish Feast.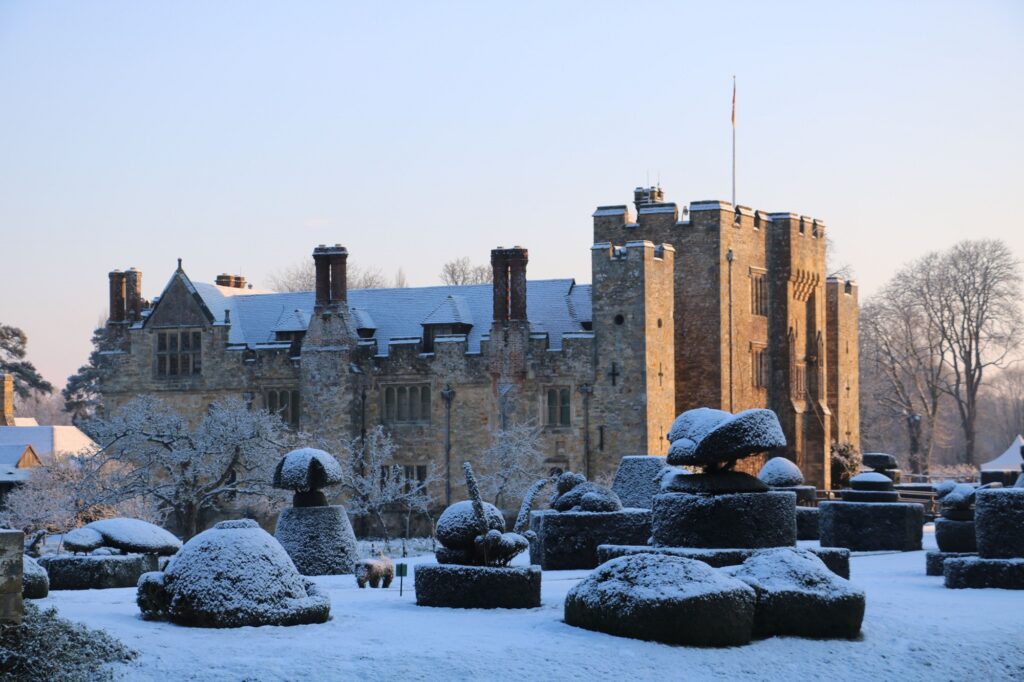 Snow-covered topiary at Hever Castle, Kent
With the Levens Hall bowling green as its 'stage', this saw guests treated to radishes served with thin oatcakes, served from trestle tables piled high with the little red vegetables and bearing Levens Hall's own famous 'Morocco Ale' – a dark, potent brew with so secret a recipe that it was hidden from Cromwell's troops during the Civil War. First-timers were expected to drink a 'constable' of this tipple, whilst standing on one leg, and then make it across the bowling green blindfolded, in a straight line.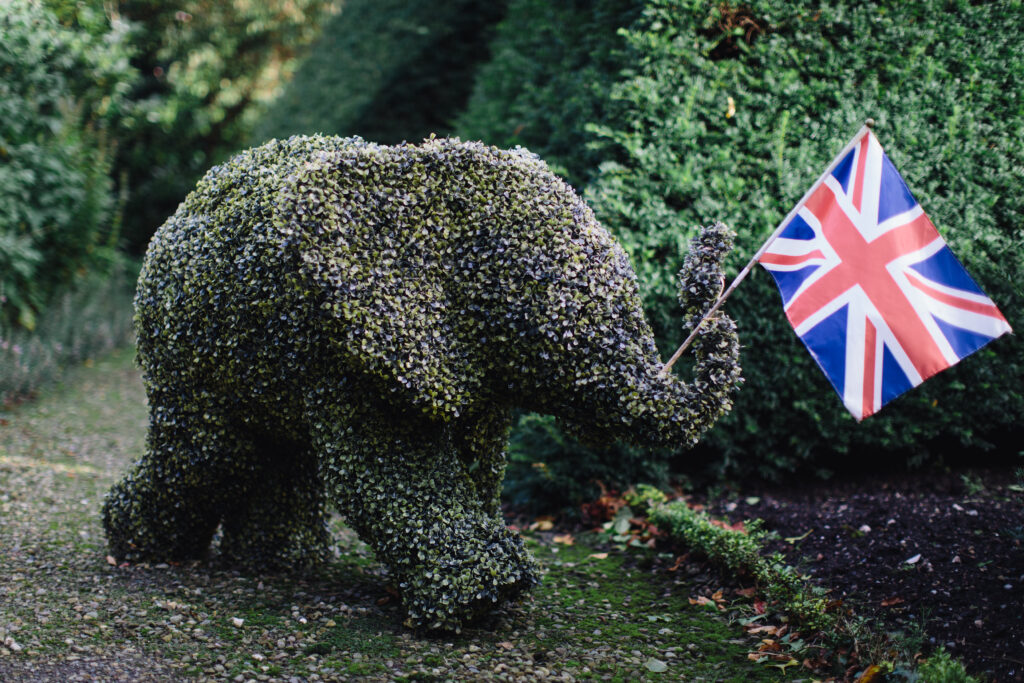 Topiary elephant at Levens Hall, Cumbria
World Topiary Day probably will not be celebrated anywhere in the world with such an infamous knees-up as this, but should, nonetheless, provide some exciting and inspiring things for topiary lovers to see, experience and do, wherever they are in the world.
To get involved, please email WTD@catapultpr.co.uk. More information can be found at www.levenshall.co.uk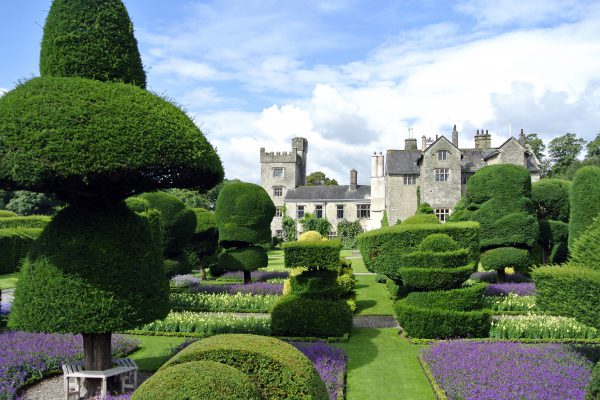 Free for members
Become a Historic Houses member
Explore the nation's heritage from just £65 per year.
Hundreds of the most beautiful historic houses, castles, and gardens across Britain offer our members free entry.
Also: receive a quarterly magazine, enjoy monthly online lectures, get exclusive invitations to buy tickets for behind-the-scenes tours, and take up a range of special offers on holidays, books, and other products you might like.