Miserden Wins Garden of the Year 2018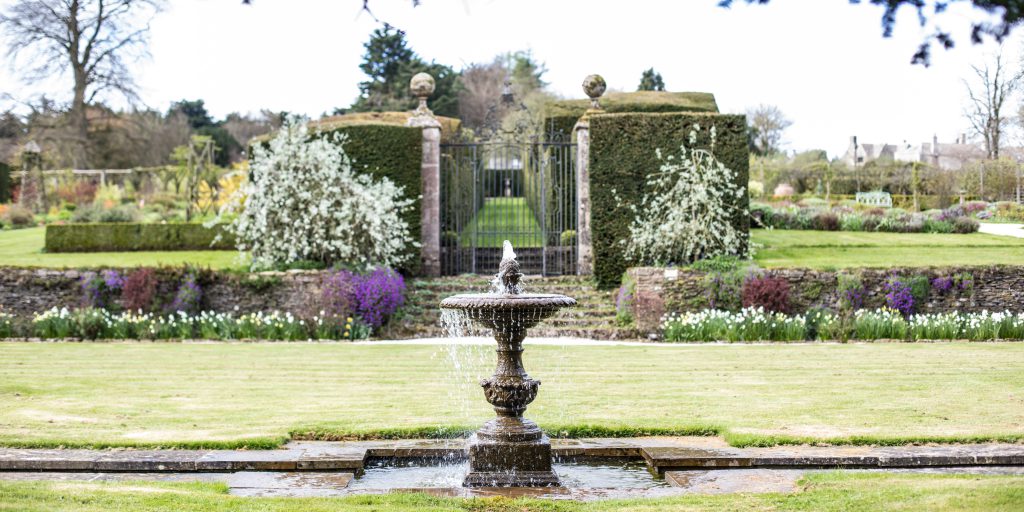 Miserden, located in the Cotswolds, has been crowned the winner of the Historic Houses Garden of the Year Award, sponsored by Christie's.
This prestigious national award, presented annually since 1984, recognises the importance of the country's most spectacular historic gardens. The Award is given to the garden that receives the highest number of votes from Historic Houses members.
The estate, overlooking the Golden Valley, has been in the Wills family since 1913. The current owner, Nicholas Wills, moved in during September 2016 and has always been very hands-on in the garden, working with his team of two full-time and two part-time gardeners.
The 3000-acre estate is divided into grass, arable and forestry and provides a sanctuary for wildlife and a tranquil escape for garden visitors. The gardens, designed in the 17th century, have spectacular views over the deer park and rolling Cotswold hills. From early spring, visitors can enjoy beautiful flowering beds, shrubs and fine topiary, some of which were designed by Sir Edwin Lutyens.
Within the Walled Garden, herbaceous borders (said to be one of the longest in private ownership at 90m long!), with roses and fine specimen trees, nestle together with hydrangea villosa climbing the wall. Beyond this, the Parterre, with a sundial at its centre, contains hebe, lavender and apricot potentilla. Tulip and allium give a striking mix of colour in early summer.
The site is alive all through the year and is a perfect blend of old and new, from the ancient mulberry tree believed to have been planted in 1620, to the topiary hedges planted in the 1920s, and the stone summerhouse, built to commemorate the Millennium.
Historic Houses Director General Ben Cowell said: "Miserden is very much a family home, embedded in the community and always seeking new and innovative ways to keep this important piece of history alive for generations to come. We are delighted to name Miserden as our Garden of the Year, the hard work undertaken on site is very much evident and the gardens are a haven waiting to be explored."
Nicholas Wills said: "It is a real honour to be awarded the Garden of the Year 2018.  We are a small dedicated team, and we are delighted that our efforts have paid off. We have worked hard to create not only a truly beautiful garden that can be admired by horticulturalists, but also a tranquil space where people can come to reflect while enjoying views across the valley".
Orlando Rock, Christie's UK Chairman, commented: "This award, which Christie's has proudly sponsored since 1984, recognises the high level of dedication involved in the preservation of some of the country's most impressive gardens. The garden at Miserden is incredibly deserving of this coveted award. It demonstrates the passion and dedication of Nicholas Wills and his team and we hope it will encourage even more visitors to discover its beauty".