Tissington Hall
Ancestral home to Sir Richard and Lady Fitzherbert - and their six dogs, two cats and plethora of other animals.
Ashbourne, Derbyshire, DE6 1RA
Get Directions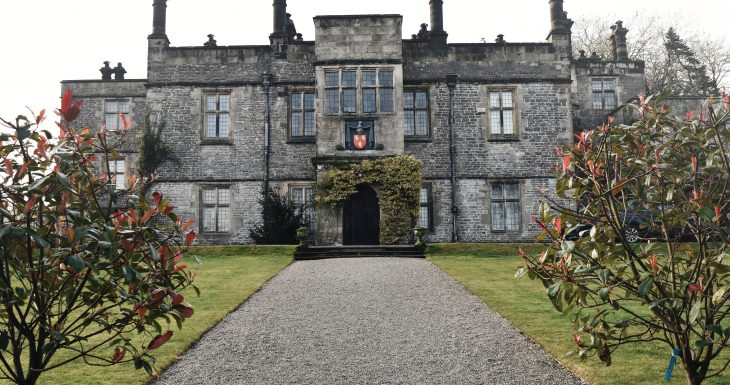 Accessibility
Guide dogs welcome
Access statement available
Accessible parking
Wheelchair ramps/routes
The main part of the building itself houses the Main Hall, the Dining Room, 2 State Drawing-Rooms and various associated rooms around its centre, with the hall facing due East. Over the centuries, many wings have been added to the core structure of the house, most notably by Joseph Pickford of Derby in the late 18th century and then, around 1900, by the eminent architect Arnold Mitchell, who constructed the Library and Billiard Room which protrude from the western side.
The Library boasts a collection of over 3,000 books that have been collated by the family over the centuries but although it looks impressive, as one erudite scholar commented, 'Boring is an adequate word to describe this library.' However the aura of this great vestibule, in addition to the late 19th century photograph albums that adorn the writing tables, combine to make this Sir Richard's favourite room in his home.
Accessibility
Guide dogs welcome
Access statement available
Accessible parking
Wheelchair ramps/routes