The Manor, Hemingford Grey
One of the oldest continuously inhabited houses in Britain with much of the original house remaining virtually intact.
Hemingford Grey, Huntingdon, Cambridgeshire, PE28 9BN
Get Directions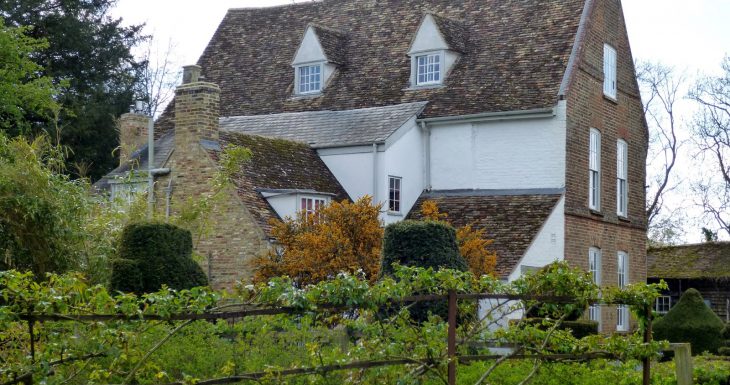 Accessibility
Accessible parking
Guide dogs welcome
The house was recreated and made famous as the house of Green Knowe by Lucy Boston in her series of children's books, now regarded as classics. Her son Peter's illustrations depict many of the things in the house and garden. The attic contains toys used by the fictional children of the past; thus visitors get the feeling of 'walking into the books'.
She wrote about family belongings in the house and her son Peter Boston illustrated the books, drawing many of these as well as the house and garden.
In the winter, as well as writing, Lucy Boston made many exquisite patchworks, most of which are on display. Rarely can such an important collection be seen in the house in which the exhibits were made.
This moated house is surrounded by four acres of garden renowned for its collection of over 200 old roses and a collection of irises containing many famous Dykes medal winners, most of them dating from the 1950s. There are hidden corners in the garden so visitors find themselves coming to unexpected parts which are unanticipated from the first impression gained by looking down into it from the public footpath along the towpath beside the river Great Ouse. With its large herbaceous borders of mainly scented plants the garden gives the feeling of being a cottage garden full of favourite plants in a rather formal setting of lawns with topiary coronation shapes and chess pieces in their black and white planted squares.
Accessibility
Accessible parking
Guide dogs welcome