St Mary's House & Gardens
Medieval timber-framed house in the pretty downland village of Bramber, with fine panelled interiors and five acres of beautiful gardens.
Bramber, West Sussex, BN44 3WE
Get Directions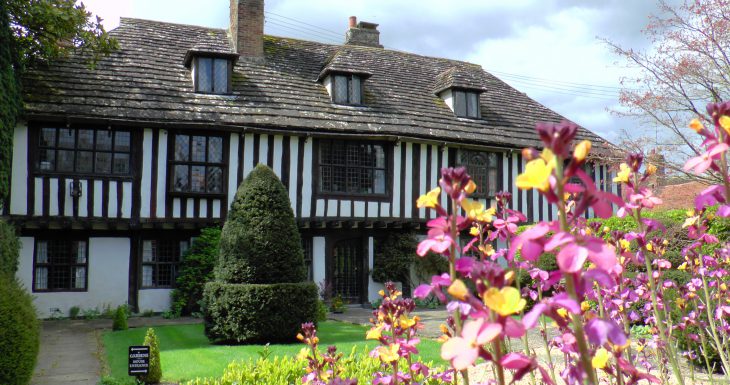 Accessibility
Accessible toilets
Wheelchair ramps/routes
Access statement available
Guide dogs welcome
The house has notable literary connections. Algernon Bourke and his wife Gwendolen, who lived at St Mary's in the late 19th century, were the inspiration for characters in Oscar Wilde's famous play 'The Importance of being Ernest'.
Alfred Musgrave, who owned the house from 1907, was the inspiration for Sir Arthur Conan Doyle's Sherlock Holmes story, 'The Musgrave Ritual'.
Accessibility
Accessible toilets
Wheelchair ramps/routes
Access statement available
Guide dogs welcome