Redhall
Large stone mansion with views over Islandmagee and Larne Lough.
Ballycarry, Carrickfergus, Co Antrim, BT38 9JL
Get Directions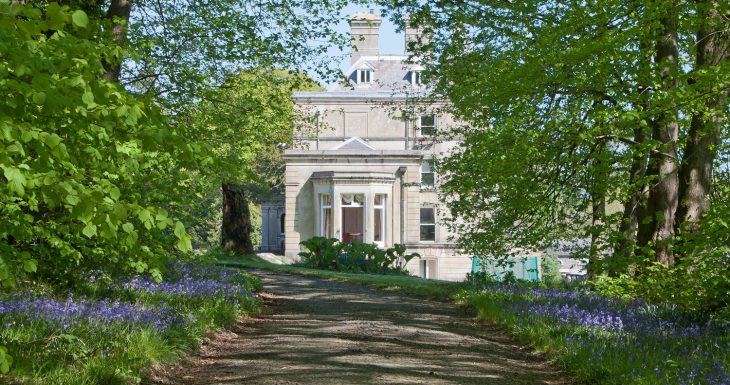 Redhall was probably an Elizabethan tower house which has been expanded by succeeding generations. The house is tucked away in the centre of the estate surrounded by mature woodland and parkland providing an oasis of serenity from the modern world.
The tower house would have replaced the 12th century motte & bailey, which still sits in the landscape just 400 yards from the house, as a guard house on the road to Carrickfergus Castle.
The subsequent improvements, additions and embellishments over the years reflects the fortunes of the area and the occupants.
The grandfather of the present owner, Vice Admiral J W L McClintock, bought the house in 1927.
Tours that are scheduled will be listed below. If none are scheduled yet, please check back later, or find other tours you might enjoy on our tours listing page here.
TOUR DURATION
Tour 2¼ hours
TOUR PRICE
£25.00 per person.
REFRESHMENTS
Afternoon tea
ACCESS NOTES
Disabled access is via 2 shallow steps to the front door and this level only. Shallow stairs to upper floor.
RESTRICTIONS
No dogs