Rammerscales
Georgian house with twentieth-century art by the likes of Rodin, Hepworth and Lowry.
Lockerbie, Dumfriesshire, DG11 1LD
Get Directions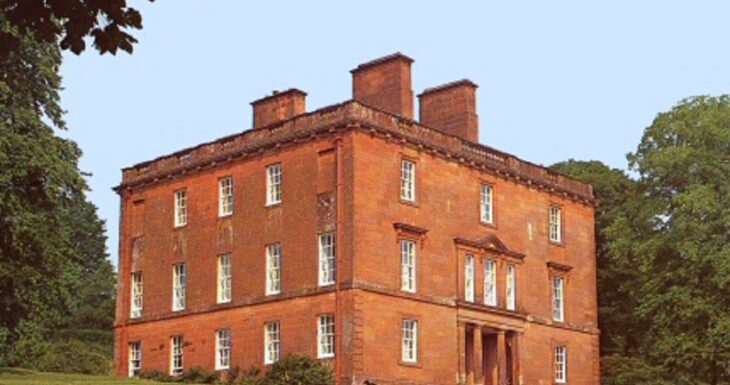 A neat, square ashlar Georgian house with a cornice and balustrade and a loggia with Tuscan pillar; unaltered since it was built in 1760 and with wide views over Annandale.
The long gallery completed in the 1770s was converted in the 19th century to house the owner's outstanding library. Modern paintings and works of art include those by Rodin, Hepworth, Segonzac, Lowry and Wyndham Lewis.
There is no direct evidence of exactly when the house was built and it can only be guessed from the style and materials that it was probably somewhere about 1760.
The early history of the House and lands of Rammerscales is lost in the turbulent years of the 15th century when Border raids and forays made difficult the keeping of records of family life.
May 1 to 25: Every day from 1pm to 5pm.
Very much a historic home as well as a historic house, it is an ideal stopping off point for bus tours.  On arrival buses are met by the Laird resplendent in kilt. Guests are taken up to the Library where they hear all about the long and colourful history of the house and family.
This is followed by a conducted tour of the house, seeing and hearing first hand the links with the Jacobite Rebellion and the Battle of Trafalgar. Tea is then taken, often outside if the weather is fine. The standard tour takes about two hours for which a minimum of 25 people are required.
Become a Historic Houses member
Explore the nation's heritage from just £59 per year.
Hundreds of the most beautiful historic houses, castles, and gardens across Britain offer our members free entry.
Receive a quarterly magazine exploring the architecture, collections, and family histories of our grandest and oldest homes, and get an insight into what it takes to keep them standing today.
Enjoy monthly online lectures about the houses and their extraordinary history, presented by experts including house owners, curators and guest lecturers.