The Powell-Cotton Museum at Quex House
A house and museum reflective of the diverse interests of John Powell Powell and his family.
Quex Park, Birchington, Kent, CT7 0BH
Get Directions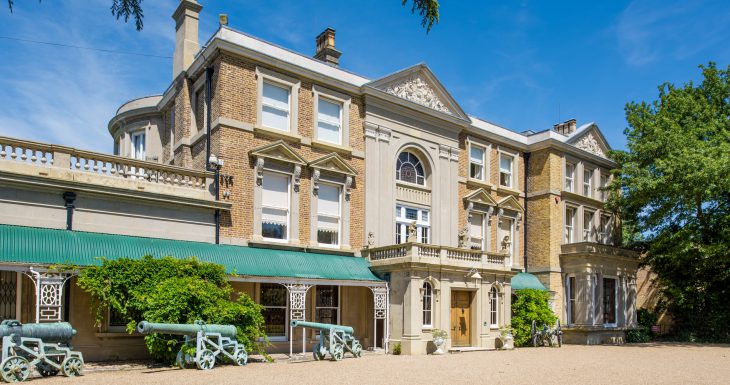 Accessibility
Accessible toilets
Access statement available
Accessible parking
The builder of Quex House, John Powell Powell, was an avid collector of all things naval. This included ship furniture, such as figureheads, personal items from Napoleon taken from the battle of Waterloo, and a large collection of naval cannon, which can now be seen outside the front of Quex House.
In the 1890s Percy Powell-Cotton made several visits to Kashmir, India, and on inheriting Quex House in 1892, used his experience to redesign the ballroom into the new 'Oriental Drawing Room'.
In 1898 he instructed a wood carver in Srinagar, Kashmir, to build wood panelling for his home in Birchington, which he had shipped back home and fitted himself. He then filled the room with treasures old and new, showing influences from India, China, Japan and Burma. Whilst this 'Oriental' style was very popular in the late 19th and early 20th centuries, few examples survive in domestic settings today, making the Oriental Room at Quex rather special.
Accessibility
Accessible toilets
Access statement available
Accessible parking