Preston Tower
A medieval peel tower, once used to help keep order in this lawless border country.
Chathill, Northumberland, NE67 5DH
Get Directions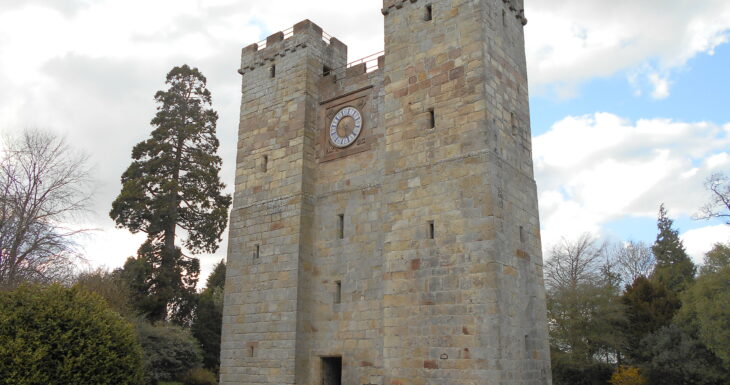 Free for members
Facilities
Accessible parking

Free parking

Pet friendly
Accessibility
Guide dogs welcome
Accessible parking
The Preston pele tower, which is owned by GJ Baker Cresswell, was built between 1392 and 1399, when warfare between England and Scotland was endemic.
At the time of Agincourt (1415) it was one of 78 Pele Towers in Northumberland. Its owners included Sir Guiscard Harbottle, who was slain fighting against James IV at the battle of Flodden in 1513, the conflict that brought Mary, Queen of Scots to the Scottish throne.
The property is uninhabited but furnished as might have been in the 14th century. A later addition is a clock with two faces & an hourly strike audible from afar, with mechanism on view.
Sir Nikolaus Pevsner, the famous architectural historian, described Preston Tower as 'amongst the most spectacular pieces of medieval masonry in England'. The large stone blocks used in its 7-foot-thick walls bear the same masons' marks as those at Warkworth Castle, further down the coast.
On the ground floor you can visit the guard room and prison, while the first floor has a bedroom and living room. On the second floor is the Flodden room, with a description of the battle of Flodden, and some interesting extracts from Border history and the Border ballads.
2022
Every day except Christmas Day, during daylight hours.
Please note: The information on the Historic Houses website is advisory, but please always check the website of the house or garden you intend to visit before travelling.
Historic Houses members visit for free.
Adults £2.00
Children £0.50
Entry is unsupervised and money is to be put in honesty box.
Groups are welcome, limited to a maximum of 50 people.
£1.50 per person for groups.
Accessibility
Guide dogs welcome
Accessible parking
Become a Historic Houses member
Explore the nation's heritage from just £59 per year.
Hundreds of the most beautiful historic houses, castles, and gardens across Britain offer our members free entry.
Receive a quarterly magazine exploring the architecture, collections, and family histories of our grandest and oldest homes, and get an insight into what it takes to keep them standing today.
Enjoy monthly online lectures about the houses and their extraordinary history, presented by experts including house owners, curators and guest lecturers.