Old Bowlish House
An unexpected tapestry of wool, wars, Huguenots and a ghost or two.
Bowlish, Shepton Mallet, Somerset, BA4 5JA
Get Directions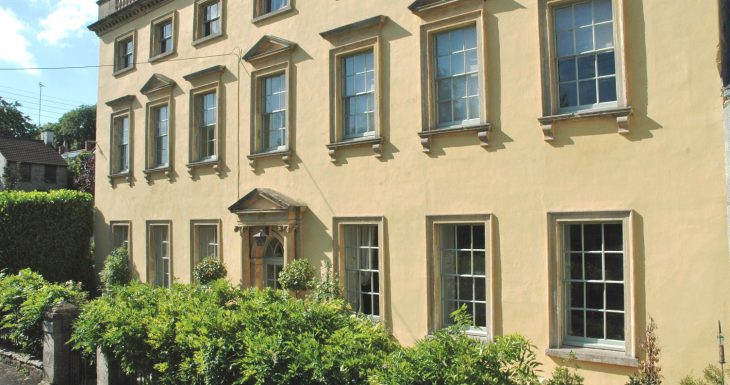 Classed as grade II* listed building, various features are singled out as being of special interest – the original Mendip lead drainpipes at the front carry the crest of the original owners and the year of completion, 1732. The walls and pillars with urns topping them which formed the entrance of the old gardens are also singled out for specific mention.
Stone for the construction of the 4ft thick "rubble" walls was taken from an outcrop in what is now the garden or, to put it differently, the house was probably built where the stone was to reduce haulage by slow and primitive methods.
A small spring rises under the cellar of Bowlish House and links up with an underground stream routed diagonally across the cellar floor just under the old flagstones. Thus the temperature of the large cellars is more constant than otherwise and varies by no more than 2 or 3 degrees either side of the ideal 50 ºF, which is perfect for the storage of fine wines.
Built on the site of a former farmhouse (the kitchen, Room 5 and the boiler room are from the original building) the house became L-shaped with the Georgian addition at the front. The old barn interior wall can still be seen in the garden on the right hand side with the arched exit now being encompassed in the slope of the garden.
Originally built as both a family home and the visible expression of the wealth of a branch of the Strode dynasty, which owned the late medieval sheep farm after which the locality is named, the house saw a tempestuous history in the Civil Wars, during the 18th and 19th centuries and when occupied by the Navy in the second world war.