Mount Stuart
Extraordinary Gothic castle in a waterside setting.
Mountstuart, Isle of Bute, PA20 9LR
Get Directions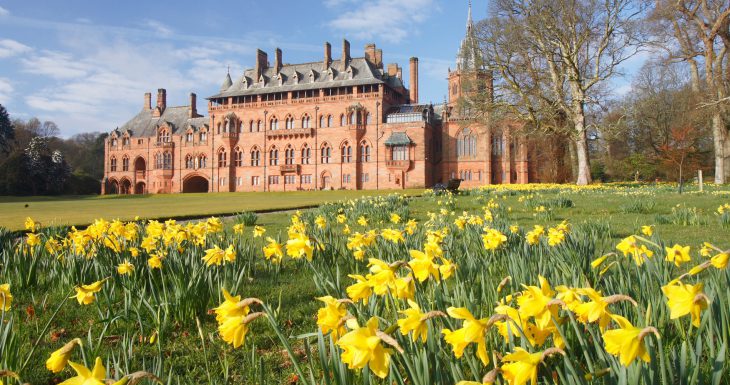 Features
Price

Sleeps capacity

Number of rooms

Bike storage facilities

Easily accessible without car

Free parking

No smoking
Accessibility
Accessible toilets
Guide dogs welcome
Accessible parking
Wheelchair ramps/routes
Mount Stuart can accommodate up to 22 guests in 10 separate rooms over two areas of the House.
The Gallery: 6 bedrooms for 14 guests. The Gallery level offers some of the most extravagant accommodation in the world. These spacious rooms offer stunning views over the Rock Garden and Front Lawn.
The Nursery Wing: 4 bedrooms for 8 guests. The Nursery wing offers luxurious rooms that are ideal for your guests to relax and unwind after a busy day. With
interlocking doors, these rooms can be used individually or as a family suite.
Accessibility
Accessible toilets
Guide dogs welcome
Accessible parking
Wheelchair ramps/routes