Longstowe Hall
Magnificent set piece designs from an Edwardian heyday
Longstowe, Cambridgeshire, CB23 2UH
Get Directions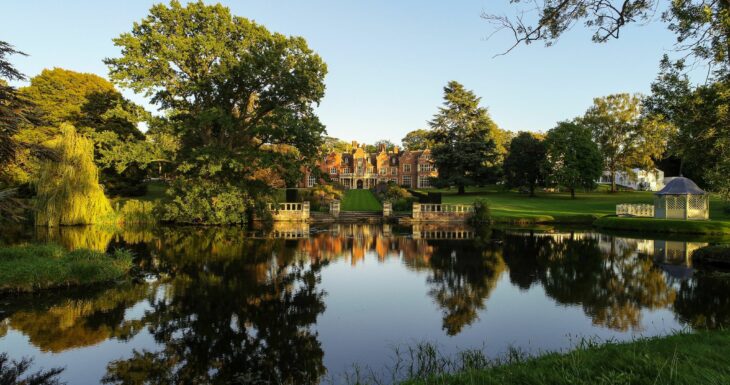 The gardens at Longstowe Hall are framed by ancient woodland and wildflowers to the East and historic parkland to the West. Lying at the natural hollow in the centre of the landscape are the three lakes.
There are two magnificent set piece designs from the Edwardian heyday that run up to the Hall on the West and North sides of the Hall.
The double herbaceous border flanked by clipped yew hedges retains much of its original perennial planting scheme, providing a wealth of plants that commence with tulips in the spring and follow through to dahlias in the autumn.
The stone balustraded rose garden is fully stocked with roses, set with box and lavender hedging.
Encircling these features are the lawns with their specimen trees, including an outstanding cut leaf beech.
Having such a mixture of habitats brings an abundance of wildlife that thrive in this tranquil environment.
Beyond the garden there is an opportunity to explore the Parkland, home to grazing ewes with lambs. Veteran oak trees and a serene view back to the Hall and gardens framed by the lime avenue give another unexpected perspective on the place.