Llanover Garden
A private, listed garden, set in the beautiful Usk valley with views towards the Black Mountains and the Brecon Beacons National Park.
Llanover, Abergavenny, Monmouthshire, Wales, NP7 9EF
Get Directions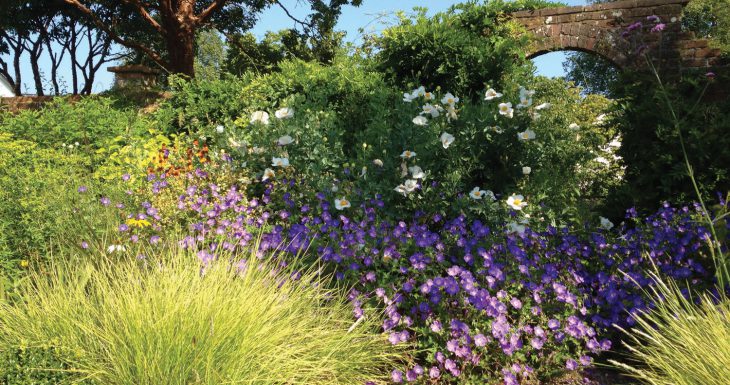 The gardens at Llanover were created at the end of the eighteenth century by Benjamin Waddington. He used the Rhyd-y-meirch stream to create a garden with notable water features and trees such as the London Plane which had recently been introduced into Great Britain. In the 1830s Benjamin Hall (Lord Llanover) after whom Big Ben is named, did further tree planting and enclosed the park within a stone wall.
In 1792 Benjamin Waddington (1749 – 1828) purchased Ty Uchaf. He laid out the garden and parkland when Lancelot 'Capability' Brown (1716 – 1783) ideas were influencing planting schemes. Formality had given way to a fashion for landscaping vast areas utilizing the natural features of the land.
Humphrey Repton (1752-1818) who was the intellectual successor to Capability Brown, preferred terraces and more formal grounds around a house and encouraged his clients to build Ha-Ha's which 'borrowed' landscape thus extending the gardens with views of grazing livestock.