Kelly House
Kelly, Lifton, Devon, PL16 0HH
Reflecting the changing fortunes of the Devon squirearchy, for approaching a millennium the family home of the Kellys.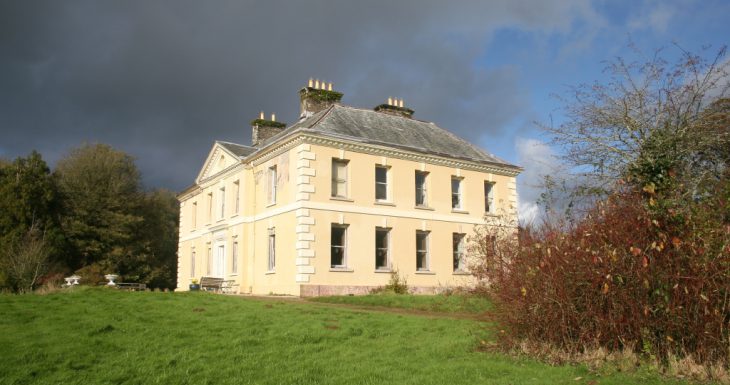 Key Information
Getting Here
Accessibility
The name of Kelly is derived from the Celtic word, meaning a clearing in a wood. Around 1100CE, the name Martin de Kelly is connected with this site. By the reign of Henry II, some fifty years later, Nicholas de Kelly held a manor here, and was one of eleven Devonshire families responsible for raising fighting men for the king in return for their landholding. The family has lived here ever since, and the buildings you can now see reflect the way in which their lives have been part of this remote yet lovely area of Devon.
Sir William de Kelly began to build the church next to the house in 1252. Many family members are buried there, and the family has remained closely connected with it ever since. When the Reverend Maitland Kelly inherited the estate in 1900, He acted as "Squarson" ( squire and parson) for a time before appointing a new Rector.
By 1742, Arthur Kelly of Kelly was prosperous enough to replace part of the old pre-Tudor house by the elegant early Georgian building with its graceful staircase which you can see today.Through the nineteenth century, the family continued to live the lives of prosperous country squires, devoted to their estate and with a close relationship to the people who lived in the hamlet and farms on it. Even the existing lockup demonstrates the traditional gentry role of maintaining local law and order as Justices of the Peace.
However the twentieth century brought the problems faced by so many smaller country houses: much of the estate had to be sold to raise funds to settle death duties at varied times. and maintenance has become a constant drain on resources. The family is determined now, in the twenty first century, to find new and imaginative ways of facing this challenge and continuing to serve the local community.
Please check the website for further information, admission times and details about special events.
Visit the house's website
The Diaries of Margaret Kelly
Margaret Kelly was born in 1879, in Ottery St Mary, Devon. She was the eldest daughter of Rev. Maitland Kelly and Agnes Leigh Clare Kelly, after her Stepmother's untimely death in 1891, Margaret became matriarch of the Kelly Family, responsible...