Hutton-in-the-Forest
The historic home of Lord and Lady Inglewood hidden on the north-eastern edge of the Lake District.
Penrith, Cumbria, CA11 9TH
Get Directions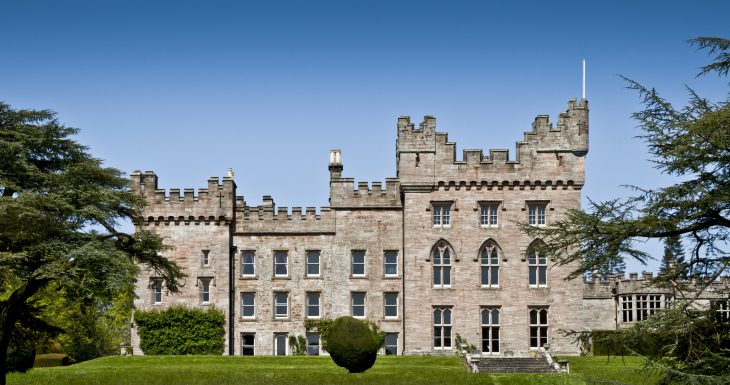 Hutton-in-the-Forest consist of Medieval Pele towers, extended in 17th-century with a gallery and baroque central facade. In the 18th-century a suite of 3 rooms was added, and in the 19th-century a tower by Salvin.
The interiors span the centuries and contain a fine collection of portraits, English furniture, tapestries and china.
The site features an 18th-century Walled Garden with herbaceous plants, terraces, topiary, dovecote and woodland walk through specimen trees.
2022
House: April to October, Wednesdays, Thursdays, Sundays and Bank Holiday Mondays; 11.30am to 4pm.
Gardens: April to November, open daily except Saturdays; 10am to 5pm.
Please note: The information on the Historic Houses website is advisory, but please always check the website of the house or garden you intend to visit before travelling.
Historic Houses members visit for free. There is no need for members to book tickets. There is a sign-in sheet available at all times.
House and Gardens £11.50
Gardens £7.00
Children free
Become a Historic Houses member
Explore the nation's heritage from just £59 per year.
Hundreds of the most beautiful historic houses, castles, and gardens across Britain offer our members free entry.
Receive a quarterly magazine exploring the architecture, collections, and family histories of our grandest and oldest homes, and get an insight into what it takes to keep them standing today.
Enjoy monthly online lectures about the houses and their extraordinary history, presented by experts including house owners, curators and guest lecturers.