Features
Price

Sleeps capacity

Number of rooms

Free parking

No smoking

Open fire

WiFi
Downstairs you enter into the galleried entry hall, which leads onto the terrace and onto a large, fully equipped kitchen with an Aga as well as an electric hob and oven. The eating area in the kitchen seats 12, a 16th C. panelled dining room with flexible seating options that can seat up to 30, a large and cosy sitting room with an open fire, which opens up onto the terrace. Seating areas, a heated swimming pool and firepits are found on the terrace.
Sky TV, Karaoke, and a PlayStation are available in the sitting room. Wi-Fi throughout house. The house has seven bedrooms with 6 bathrooms, which can accommodate up to 23 guests. All linen, including pool towels are provided. Catering can be arranged with our on site chef.
For further information on wedding, corporate, holiday hire and filming, please email Suzy at manorofhurst@gmail.com.
Getting here
Hurst, Berkshire, RG10 0SH
W3W (What3words) secure.rips.seats
Road
Less than one hours drive from London. M4 (Junction 8/9 or 10). M3, M25 & M40 nearby.
Train
Excellent transport links. Twyford-Paddington in less than 25 minutes. Twyford is just over 1 mile from the house. Wokingham – Waterloo: Wokingham is 3 miles from the house. Both stations have good taxi services.
Air
Heathrow is 40 minutes-26 miles
White Waltham airfield is 10 minutes away, Farnborough, Blackbush and Oxford airports are all within easy driving distance.
Wokingham to Gatwick airport train takes just over an hour
Helicopter landings on site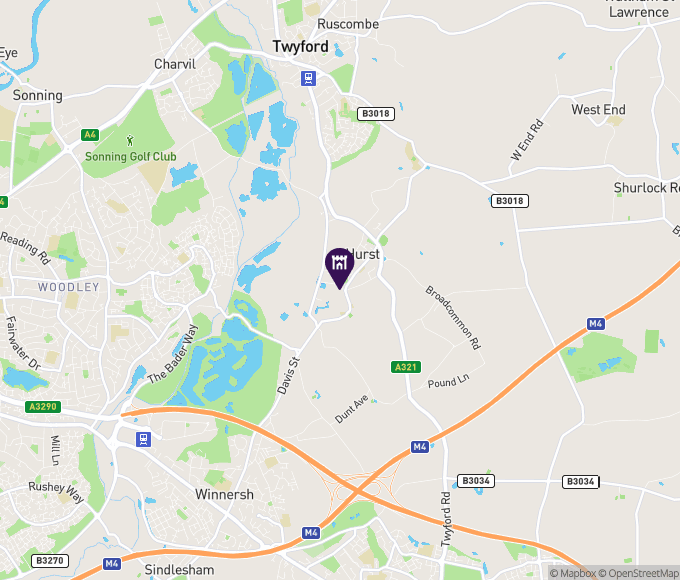 Photography credits:
                            Laurajames-163- Ideal_imaging_photography
                           Gemmarandallphotography- Gemma Randall Photography
nwto7824- Ideal_imaging_phtography
Laura -house-and-marquee- Ideal_imaging_photgraphy
img 4433 Andrew Franklin Photography
0626 Ideal_imaging_photography
Emma- ceremony-on-terrace- In the Moment Photography