Hindringham Hall
'E'-plan moated manor house of flint with red brick dressings and red pantiled roofs.
Hindringham, Norfolk, NR21 0QA
Get Directions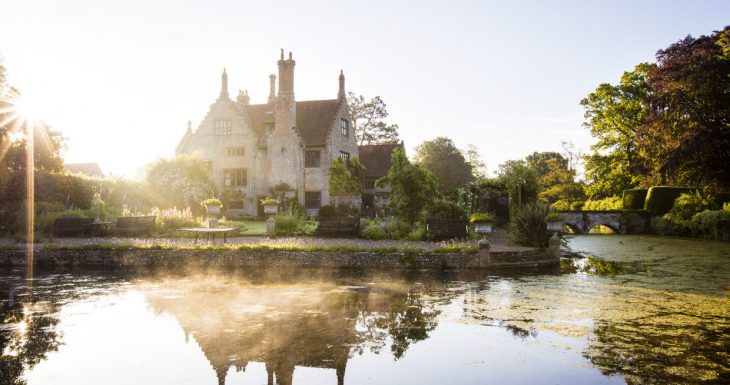 Free for members
Facilities
Accessible loos

Accessible parking

Cafe / restaurant

Free parking

Garden only

Mostly wheelchair accessible
"…East Anglia has some of the most delicious little moated manor houses straight out of a story book. One of my favourites belongs to Charles and Lynda Tucker at Hindringham.
The house is warm brick and cool flint and you get to it across a lovely little brick bridge. You are crossing a moat that has gone all the way round since 12th-century…
The house is Tudor, built c.1538 by a courtier who had got rich in the service of Henry VIII's illegitimate son Henry Fitzroy. It was in decline before Gerald Gosselin from Bengeo Hall in Herts restored it in 1900.
Mrs Tucker has worked tirelessly to revitalise the gardens which are open regularly during the summer, though the house is only open for a few days. But make an effort to get there, the roses are fragrant, the black swans elegant, the tea homemade and it's the sort of place where you feel history stops and you step off the road of time…"
Please note: The information on the Historic Houses website is advisory, but please always check the website of the house or garden you intend to visit before travelling.
View website
Gardens open from 29 March to 30 September
Wednesdays 10am to 1 pm
Sundays 2pm to 5pm
2024
27 March to 29 September
Tuesdays 2pm-5pm
Wednesdays 10am to 1pm
Adults – £10
Historic Houses members may visit the gardens on normal open dates at no charge. Pre-booking is not necessary.
Hindringham Hall house and gardens will be open to visitors for a guided history tour on the dates set out on their website.  Pre-booking is essential.
The tour lasts two hours and includes tea and cakes at the end.
Mrs Lynda Tucker will conduct a tour inside the house on the ground floor, detailing its inhabitants and their travails over the last 500 years.
Mr Charles Tucker will conduct a tour of the medieval site and explain why the moat and medieval fishponds were built some 900 years ago.
Arrangements may be made for group visits. Please see website.
Please contact hindhall@btinternet.com or call 01328 878 226 to book.
Guided tour of house and medieval site £29.50 – see website
Getting here
Hindringham, Norfolk, NR21 0QA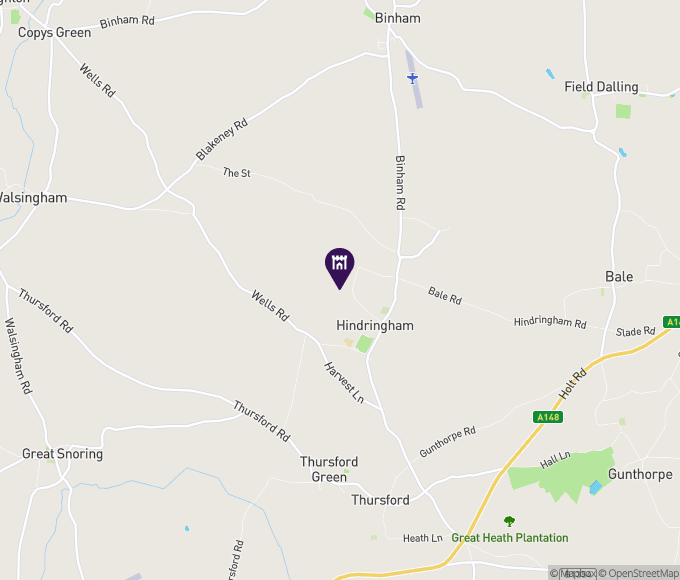 Become a Historic Houses member
Explore the nation's heritage from just £65 per year.
Hundreds of the most beautiful historic houses, castles, and gardens across Britain offer our members free entry.
Also: receive a quarterly magazine, enjoy monthly online lectures, get exclusive invitations to buy tickets for behind-the-scenes tours, and take up a range of special offers on holidays, books, and other products you might like.