Greywalls Hotel
An Edwardian country house built in 1901 for Alfred Lyttelton, to designs by Sir Edwin Lutyens.
Gullane, East Lothian, EH31 2EG
Get Directions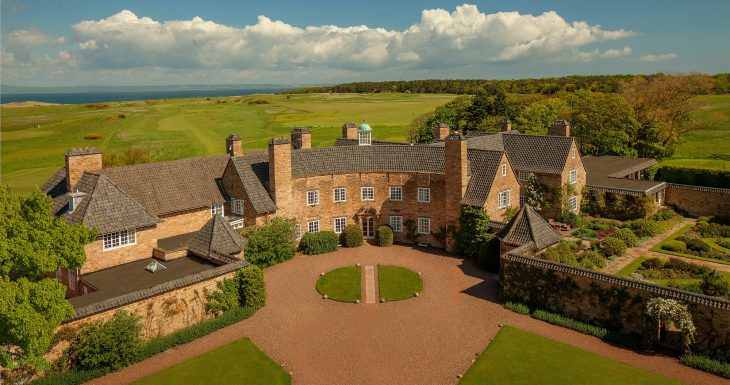 Accessibility
Guide dogs welcome
Access statement available
Before the First World War the lovely Mrs Willy James, wife of the second owner, used to entertain Edward VII here, at Greywalls. The house was not large enough for the James' parties and they commissioned Sir Robert Lorimer, one of Scotlands' most famous architects to build a 'nursery' wing in 1911, having already added a fine entrance courtyard and lodges to house the staff in 1908.
During the second World War the House was requisitioned as a place for rest and relaxation for the fighter pilots at Drem airfield, two miles away. Wild parties were the order of the day in the sunken garden at the back of the house. Many were invited and enormous quantities of alcohol were consumed.
Later in the war it was de-requisitioned and let to Polish forces, who converted it into a hospital and finally a maternity hospital. There were rows of nappies hanging along the edge of Muirfield golf course!
Accessibility
Guide dogs welcome
Access statement available