Goldsborough Hall
Yorkshire mansion once the home of Princess Mary, aunt to Her Majesty Queen Elizabeth.
Church Street, Goldsborough, North Yorkshire, HG5 8NR
Get Directions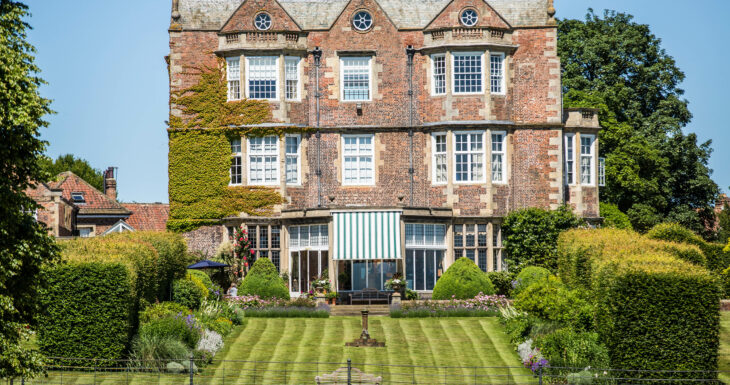 Features
Price

Sleeps capacity

Number of rooms

Free parking

Pet friendly

WiFi
Accessibility
Wheelchair ramps/routes
Accessible toilets
Accessible parking
Guide dogs welcome
A Stately Stay: Accommodation at Goldsborough Hall
Spending the night at Goldsborough Hall is not just about taking in the 400-year-old Royal history of this private family home, but also relaxing in the most amazing accommodation, synonymous with the Goldsborough Hall standard.
Experience for yourself the history, elegance, indulgence and sheer opulence of staying in a Royal residence – once home to HRH Princess Mary during the 1920s.
We have created luxury suites and rooms spanning the upper floor of the main house and the adjoining Dower House & Garden House, each offering a magical combination of romantic, historical charm and contemporary, along with top-of-the range facilities to ensure a luxurious stay.
With AA 5 Gold Stars, Goldsborough offers the finest accommodation in Yorkshire. To experience it for yourself, book online by clicking on 'check availability' or call us direct.
24/7 Check in – Rooms available from 3pm
Check availability
Accessibility
Wheelchair ramps/routes
Accessible toilets
Accessible parking
Guide dogs welcome