Goldsborough Hall
Yorkshire mansion once the home of Princess Mary, aunt to Her Majesty Queen Elizabeth.
Church Street, Goldsborough, North Yorkshire, HG5 8NR
Get Directions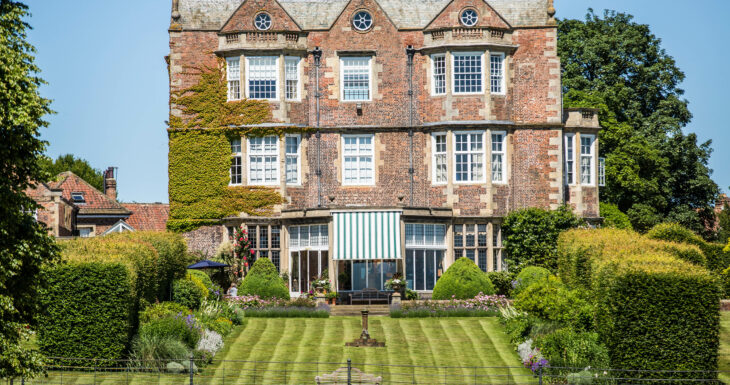 Accessibility
Wheelchair ramps/routes
Accessible toilets
Accessible parking
Guide dogs welcome
In the 16th century there was a family feud and the thatched manor house situated at the far end of the village was burnt down. In 1599 Sir Richard Hutton, a London lawyer, originally from Cumbria, bought out all the claimants to the land and built Goldsborough Hall on its current site. The village remained tenanted to each subsequent owner of the Hall for the next 350 years.
OWNED BY THE LASCELLES FAMILY
Daniel Lascelles, whose family eventually became the Earls of Harewood, bought Goldsborough Hall and the estate in the 1750s and the entrance gates to the village date back to this time. The Lascelles family used the Hall as the heirs in waiting's family home or as a Dower House.
HOME TO A PRINCESS
The village became famous in the 1920s when HRH Princess Mary, the Queen's aunt, came to live at Goldsborough Hall following her marriage to Viscount Lascelles.
In 1923, hundreds of visitors turned out when the Princess's son George was christened in the village church with King George V and Queen Mary in attendance. The following year in 1924, her other son Gerald was also christened in the church.
Further facts
The Hall became the first family home of HRH Princess Mary [later Countess of Harewood], only daughter of George V and Queen Mary, and Viscount Lascelles, [later the 6th Earl of Harewood] after their marriage in 1922.
Their son, George Henry Hubert Lascelles, 7th Earl of Harewood was christened at the adjoining Goldsborough church on 25 March 1923, the service being attended by King George V and Queen Mary and presided over by Cosmo Lang, the Archbishop of York.
The King and Queen visited their daughter and grandchildren George and Gerald Lascelles, and stayed at Goldsborough Hall on many occasions throughout the 1920s.
Accessibility
Wheelchair ramps/routes
Accessible toilets
Accessible parking
Guide dogs welcome