Glenarm Castle Gardens
The turreted home of Viscount and Viscountess Dunluce and their family.
Ballymena, County Antrim, BT44 0BQ
Get Directions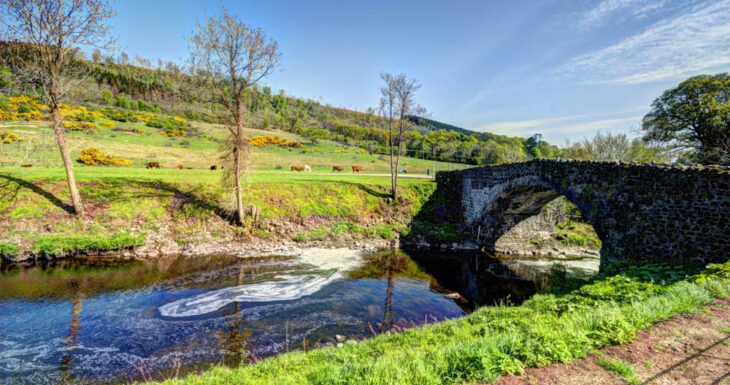 Glenarm Castle is the home of Viscount and Viscountess Dunluce and their family. The present castle has been in the McDonnell family since it was first built in 1636 and has been their primary residence since moving from Dunluce Castle in 1639.
The McDonnells have been in Glenarm for nearly 600 years and the Estate has been in the family for 400 years. In the house you will see superb examples of Irish furniture as well as portraits of family members from the early 17th Century through to the present day.
The Walled Garden is one of Ireland's oldest walled gardens. Originally created to supply the Castle with its fruit and vegetables, it is now filled with exciting flowers and specimen plants to interest the keenest garden enthusiast.
Whilst here, visitors can enjoy beautiful scenery and enchanted walks in our walled garden and Castle trail, excellent locally sourced food in our charming Tea Room and a little bit of retail therapy in our new Castle Shop.
2022
Garden and tearoom: 20 March to 31 October, daily, 10am to 5pm (11am to 5pm on Sundays).
Castle: Occasionally open for tours (not free): See their website for details.
Please note: The information on the Historic Houses website is advisory, but please always check the website of the house or garden you intend to visit before travelling.
Historic Houses members visit for free.
Walled Garden Admission:
Adult: £6.00
Youth (12-18): £3.00
Children (0-12): FREE
Walled garden admission includes our Castle Trail which allows you to see more of the Estate. The Castle is  occasionally open for guided tours by the Castle Butler and House Staff. Please check the Castle page for specific opening times.
Group Visits, with a minimum of 12 people, are welcome to the walled garden. We are also happy to arrange guided visits around the garden on request.
We also welcome groups, with a minimum of 20 people, to the Castle itself, subject to availability.
Please contact Jane Jenkins at jane@glenarmcastle.com for prices and for further details.
Enchanted walks around Glenarm Castle Gardens
Become a Historic Houses member
Explore the nation's heritage from just £59 per year.
Hundreds of the most beautiful historic houses, castles, and gardens across Britain offer our members free entry.
Receive a quarterly magazine exploring the architecture, collections, and family histories of our grandest and oldest homes, and get an insight into what it takes to keep them standing today.
Enjoy monthly online lectures about the houses and their extraordinary history, presented by experts including house owners, curators and guest lecturers.