Farringford
House in the Gothick style and home to Alfred, Lord Tennyson, who occupied it until his death in 1892.
Bedbury Lane, Freshwater Bay, Isle Of Wight, PO40 9PE
Get Directions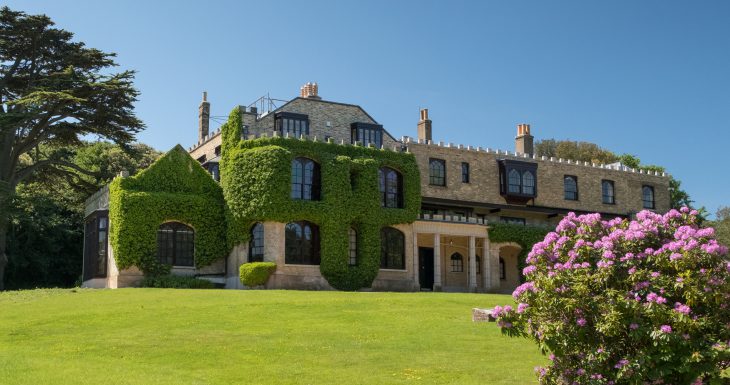 Having recently become Poet Laureate, Alfred Tennyson moved to Farringford in 1853 to escape the clamour of London. Here he produced some of this most famous work: Maud was composed in the attic, Enoch Arden in the summer house and Idylls of the King in the library.
He also played host to a vast array of Victorian notables, from the artists G.F. Watts, William Holman Hunt and John Everett Millais to the writers Lewis Carroll, Charles Kingsley, Algernon Charles Swinburne and Henry Wadsworth Longfellow. Great scientific minds like Charles Darwin, John Herschel and the geologist Richard Owen also visited.
Pioneering photographer Julia Margaret Cameron was Tennyson's close friend and neighbour, frequently photographing both the poet and his guests; together they were at the centre of the famed 'Freshwater Circle' of artistic luminaries that flocked to this quiet corner of the Isle of Wight. Prince Albert paid a surprise visit in 1856, and in 1864 the celebrated military campaigner Giuseppe Garibaldi planted a Wellingtonia tree in the grounds that is still visible today.
We have several pieces of original furniture belonging to Tennyson, as well as personal items.