Duart Castle
Medieval castle bought and restored by Sir Fitzroy Donald Maclean, the 26th Chief of the Clan MacLean, in the early twentieth century,
Isle of Mull, Argyll, PA64 6AP
Get Directions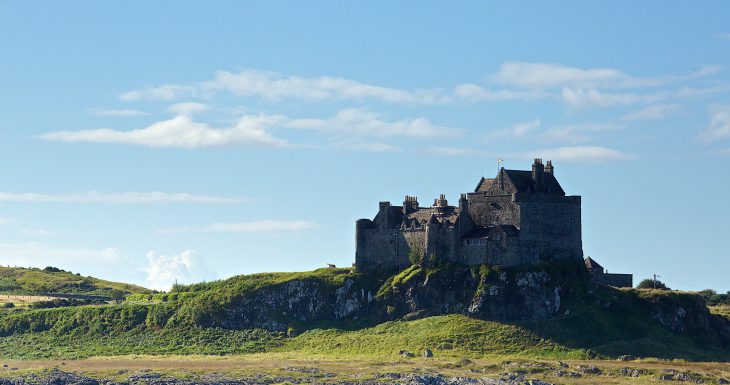 Accessibility
Guide dogs welcome
Accessible parking
The first recorded mention of the Macleans of Duart is in a papal dispensation of 1367 which allowed their Chief Lachlan Lubanach Maclean to marry the daughter of the Lord of the Isles, Mary Macdonald.
This it is said, was a love match, and her father was persuaded to allow it only after he had been kidnapped by Lachlan (an incident in which the Chief of the Mackinnons was killed). The Macdonalds went on to give the Mackinnon lands as a dowry and thus the Macleans came to own much of Mull. Lachlan then built the keep that stands today though the great curtain walls were probably of the previous century.
The Macleans continued to use Duart as their base but they were always fighting for one cause or another. They were part of the loose alliance of West Coast chiefs who supported the Lord of the Isles. Hector Mor, born in 1497, succeeded his father in 1527 and was described as good, kind and brave. The power of the Lord of the Isles was now broken, the Macleans were wholly independent and the King of Scotland, James Vth, was making himself felt in the islands. Hector Mor was kidnapped, with many other Chiefs, by the King's Lord Lieutenant at a dinner on board ship off Aros Castle. Hector was only released when he agreed to the destruction of all his galleys. Hector Mor was also a builder.
Accessibility
Guide dogs welcome
Accessible parking