Ditchley Park
One of the United Kingdom's finest houses, having a rich history as an idyllic retreat for royalty and power since the reign of Queen Elizabeth I.
Enstone, Oxfordshire, OX7 4ER
Get Directions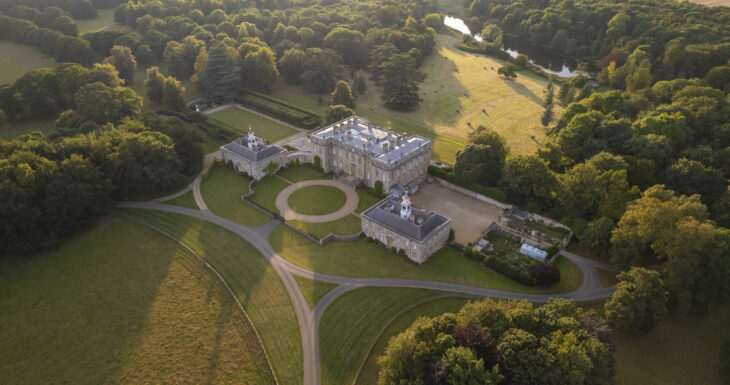 Visit two fascinating houses that are not normally open to the public.
Rousham House is a beautiful Jacobean house, built in 1635 by Sir Robert Dormer, which is still in the ownership of the same family. William Kent added the wings and stable block and also made alterations to the interior of the house, which retains some 17th century panelling, the original staircases, furniture, portraits and bronzes. The house is set in superb gardens including William Kent's 'Pleasure Grounds' on the south side, which remain almost as Kent left them, with many features such as ponds and cascades in Venus' Vale, the Cold Bath with its elaborate waterways and seven-arched Portico known as Praeneste.
Ditchley Park was built by the second Earl of Litchfield, a member of the Lee family, in 1722, to a design by James Gibbs. The interior was richly decorated by William Kent and Henry Flitcroft. In the grounds the fishpond was extended to form the lake and the Great Temple was built by Stiff Leadbetter. In 1807, the 12th Viscount employed Louden to build the ha-ha, further extend the lake and plant avenues of trees, many of which survive today. Ronald and Nancy Tree bought Ditchley in 1933. They restored the mansion sympathetically and Ditchley regained some of its prominence, most notably through several visits by Winston and Clementine Churchill. Ditchley Park featured in series six of Downton Abbey.
Tickets £68 including a ploughman's lunch at The Crown Inn, Chipping Norton
Visit the event page here to book