Chevening House
Georgian mansion now used as a country retreat by Ministers of State.
Chevening, Kent, TN14 6HG
Get Directions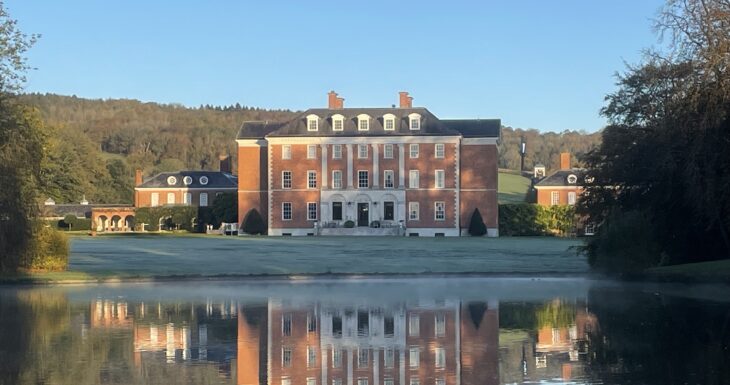 Chevening is the earliest known example of a compact double-pile house, traditionally attributed to Inigo Jones.
Chevening has a history dating back around 800 years, but the house we see today is almost entirely the creation of seven generations of the Stanhope family, building on the original Lennard family's house of around 1630.
For 250 years the Stanhopes served their country as soldiers and statesmen, and at Chevening as patrons of architecture and art. When, sadly, the line ran out, the 7th Earl's munificent gift of Chevening to the nation ensured that the distinguished history of the family and the estate was preserved for future generations.
It is especially appropriate that the house has become the country residence of a Cabinet Minister and thus continues to play its part in the political life of the nation.
The Estate consists of some 3,000 acres stretching between Sevenoaks and Biggin Hill in Kent. The gardens include a lake, maze, parterre and a double hexagonal walled kitchen garden amounting in all to some 40 acres. Over 530 acres of mixed woodland surround the extensive park.
Chevening offers guided tours for groups of 25 people. Details will be provided on application.
This house is not part of the Free for Members scheme, but is one of many houses on our website that we support to promote their tours, weddings, filming and other commercial offerings. To see all the places you can visit as a Historic Houses member, please visit our 'Free for Members' listings page here. Or to find out more about how the membership scheme works and how it supports our work to protect independent heritage, visit our page here.
Chevening offers guided tours for groups of 25 people. Details will be provided on application.
Get in touch
You can use our group visits service to negotiate tours of most of our member places, including Chevening
Become a Historic Houses member
Explore the nation's heritage from just £65 per year.
Hundreds of the most beautiful historic houses, castles, and gardens across Britain offer our members free entry.
Also: receive a quarterly magazine, enjoy monthly online lectures, get exclusive invitations to buy tickets for behind-the-scenes tours, and take up a range of special offers on holidays, books, and other products you might like.