Castle House
Stone-built house set within the walls of Ludlow Castle.
Castle Square, Ludlow, Shropshire, SY8 1AY
Get Directions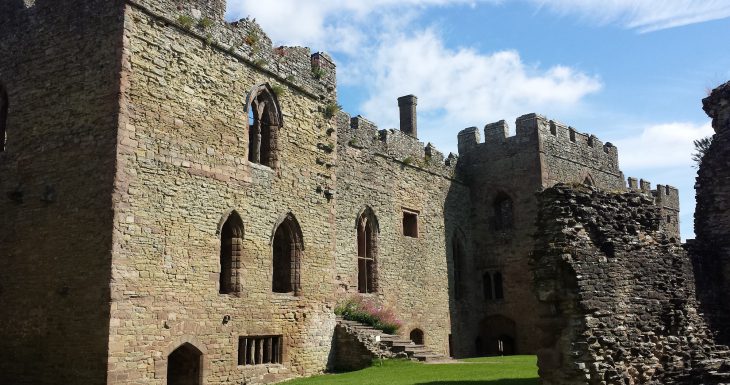 Capacity
Licences
Venue Types
House rooms

Outdoor / garden
Our Wedding Advisor Gemma works exclusively for Ludlow Castle to help you plan your special day from the initial viewing to your dream wedding. She knows all the local suppliers, is full of enthusiasm and has all the essential advice & guidance you'll need.
You can also find us on the Hitched and The Wedding Secret websites are https://www.hitched.co.uk/ and https://www.theweddingsecret.co.uk/
The Round Chapel
Breathtakingly beautiful Breathtakingly Beautiful For a magical, fairy-tale ceremony within the Castle grounds, choose the breathtaking Round Chapel. Guests enter across the private wooden bridge that spans the dry moat, through a centuries old wooden door into the Inner Bailey where the ruins of St Mary Magdalene Chapel stand proud.
The Library
Looking for an intimate setting for your special day? The Library is a small but gloriously appointed room within Ludlow's historic Castle House. The full length leaded light windows with window seat look across the private grounds in particular the long herbaceous bed, affectionately called the Library bed, which is ablaze with summer colour making photo opportunities a delight.
The Beacon Rooms
For up to 8 Guests. The Beacon Rooms were an extension to Castle House commissioned by an important diplomat, Sir Coundie Stephen, an appointed groom-in-waiting to Edward VII, Queen Victoria and Prince Alberts eldest son. This beautiful room over-looks the private grounds that are exclusively your for the day. The original frieze, high ceilings and spectacular fireplace radiates understated glamour throughout the seasons. Imagine the photo opportunities in the gardens under the magnificent beech tree, around the Castle surrounded by the un-rivalled views of the Castle and the Shropshire Countryside.
For your Civil Ceremony we can seat up to 100 guests with the option of drinks & nibbles.
For your Civil Ceremony & Reception we can seat up to 80 for dining with the option of a marquee for larger weddings up to 350 guests.