Bruisyard Hall
House on the site of a collegiate chantry transferred from Campsea Ash in 1354 and converted to a nunnery of Poor Clares in 1364.
Saxmundham, Suffolk, IP17 2EJ
Get Directions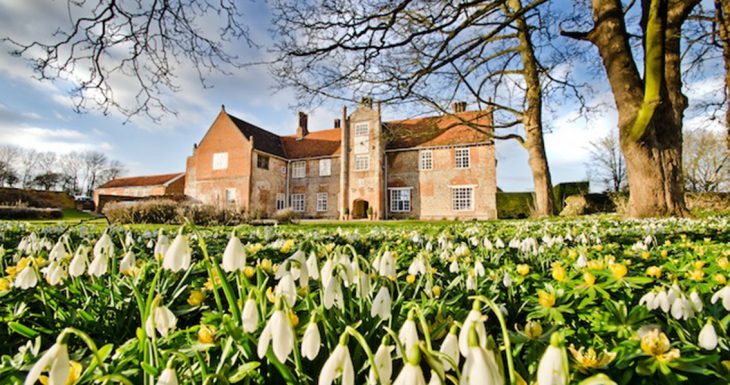 Bruisyard Hall was founded by Maud, Countess of Ulster, in 1354 and was occupied by many courtly ladies.
Set within a 700-acre estate, it remains the idyllic country retreat that she wanted it to be. The Hall was rebuilt by the Hare family after the dissolution of the monasteries and incorporates a "priest's hole" as they remained staunchly Roman Catholic under Elizabeth I. The owner is a direct descendant of Sir Thomas Rous who inherited the Tudor house in 1611.
Tours that are scheduled will be listed below. If none are scheduled yet, please check back later, or find other tours you might enjoy on our tours listing page here.
TOUR DURATION
2 hours
TOUR PRICES
£20.00 per person.
REFRESHMENTS
Tea, coffee, soft drinks, cakes and biscuits
ACCESS NOTES
The barn has limited access.