Bramall Hall
Ancient manor valued at 5 shillings by 1086.
Bramhall Park, Bramhall, Stockport, Cheshire, SK7 3NX
Get Directions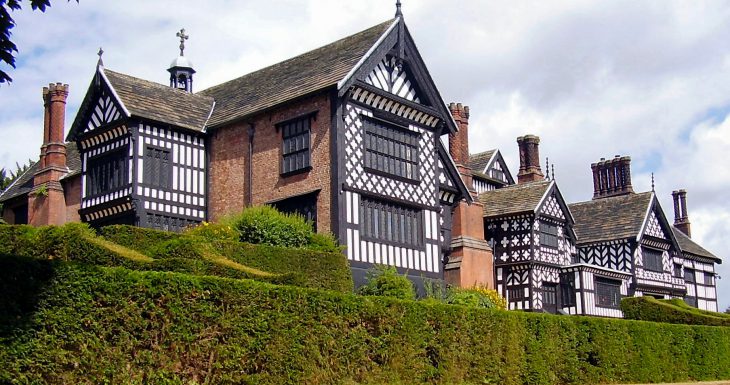 Free for members
Facilities
Cafe / restaurant

Charged parking

Easily accessible without car

Facilities for children

Picnic area

Shop
Bramall Hall is a superb example of a Tudor Manor House with origins dating back to the Middle Ages.
The Hall, one of the most beautiful treasures of England, is of great national importance. The magnificent 16th Century wall paintings, striking Elizabethan plaster ceiling, the Victorian Kitchens and Servants' Quarters give this Hall its unique charm.
The Hall offers unique insights into the families and servants who lived and worked here. It stands in about 60 acres of parkland designed in the Victorian Romantic style, offering woodland walks with intriguing glimpses of the Hall itself and of the brooks and lakes.
Bramall Hall is the ideal location for an intimate and exclusive marriage ceremony, wedding breakfast and reception.
All in all, Bramall Hall is a wonderful place to host a special occasion, attend an event, or enjoy a leisurely outing exploring the historic house and its beautiful parkland.
5 January to 23 December 2022.
Wednesday, Thursday, Friday & Sunday:
11am – 4.30pm (Last admission 4pm).
*Please note, the Hall will occasionally be closed for weddings and private functions. Please check the website before travelling to avoid disappointment on arrival: www.stockport.gov.uk/bramallhall
View the Planning Your Visit page on their website
Please note: The information on the Historic Houses website is advisory, but please always check the website of the house or garden you intend to visit before travelling.
Historic Houses members visit for free.
Adults £5
Concessions £3.75
Children FREE (Under 16s, must be accompanied by a paying adult)
We offer a range of group tours, for further information and to book please call 0161 4747 2020 or email bramall.hall@stockport.gov.uk
Our group tours take in all aspects of the restored Hall including:
The Great Hall
Banqueting Room
Chapel
Servants Quarters
Victorian Kitchen
During the group tours, you'll learn about social history and the families who made Bramall Hall what it is today. We'll discuss the stunning architectural design of the building, including the wattle and daub feature and other fascinating aspects.
We offer a range of educational visits. For further information please visit: www.stockport.gov.uk/topic/school-trips-museums
or call 0161 4747 2020 or e-mail bramall.hall@stockport.gov.uk
We aim to provide a unique opportunity for school pupils to access and be inspired by the history in our museums.
We offer:
interactive, 'hands on' full or half day sessions which directly reflect the National Curriculum and its changes
unique sites which explore real and replica artefacts
creative ways to consider and understand the past
free preliminary visit to teachers and bespoke session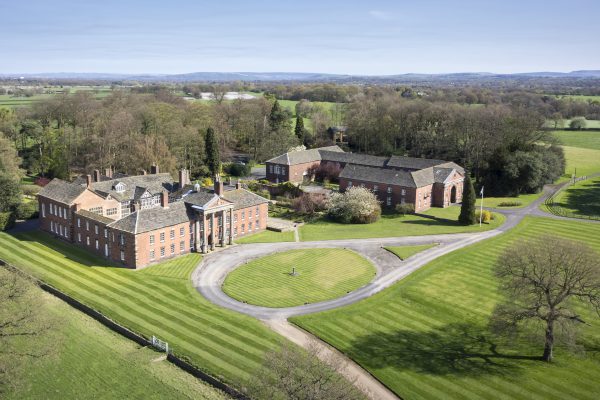 Free for members
Macclesfield, Cheshire, SK10 4LF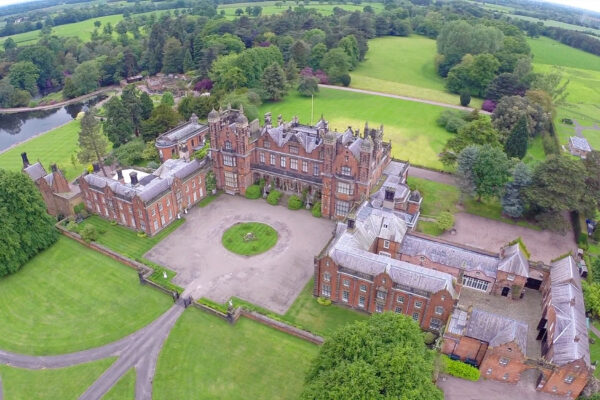 Free for members
Macclesfield, Cheshire, SK11 9JY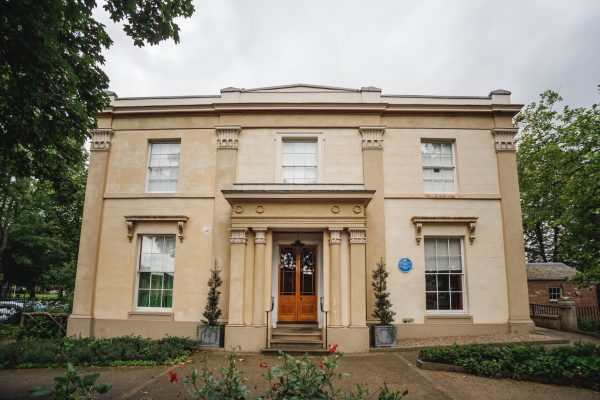 Free for members
84 Plymouth Grove, Manchester, M13 9LW
Become a Historic Houses member
Explore the nation's heritage from just £59 per year.
Hundreds of the most beautiful historic houses, castles, and gardens across Britain offer our members free entry.
Receive a quarterly magazine exploring the architecture, collections, and family histories of our grandest and oldest homes, and get an insight into what it takes to keep them standing today.
Enjoy monthly online lectures about the houses and their extraordinary history, presented by experts including house owners, curators and guest lecturers.