Ballindalloch Castle
'The pearl of the north' has been the family home of the Macpherson-Grants since 1546
Banffshire, AB37 9AX
Get Directions
Free for members
Facilities
Cafe / restaurant

Facilities for children

Picnic area

Shop
Ballindalloch Castle is first and foremost a much-loved family home and one of the very few privately owned castles to be lived in continuously by its original family.
Built originally in 1546, the Castle has been home to the Macpherson-Grants ever since, and Guy Macpherson-Grant, his wife, Victoria, and their three young children, are the 23rd and 24th generations of the family to live here.
This warm and welcoming castle is filled with family memorabilia and photographs, as well as antique furniture, fine china and a magnificent collection of 17th-century Spanish paintings.
Visitors to the Castle will also find beautiful rock and rose gardens, and river walks, and the extensive grounds support a variety of native wildlife, including a healthy red squirrel population.
The estate is home also to the world-famous Aberdeen Angus cattle herd, which can be seen grazing peacefully beside the Castle during the summer months.
2022
April to September, 10am – 5pm (last admission: 4pm).
Sundays – Thursdays (closed Friday and Saturday).
*Please be advised that no pre-booking is required for Castle and Gardens visits.*
Please note: The information on the Historic Houses website is advisory, but please always check the website of the house or garden you intend to visit before travelling.
Historic Houses members visit for free.
Castle & grounds
Adult: £13.50
Child (6-16 years incl): £7
Child (under 6): FREE
OAP: £11.50
Family (2+3): £29
Grounds only
Adult: £7
Child (6-16 years incl): £4
Child (under 6): FREE
OAP: £7
Family: £15
One of the most interesting characters to have lived in the Castle was General James Grant (1720-1806) who served in the British Army during the American War of Independence, and was Governor of East Florida from 1763 to 1771.
In addition to having a distinguished military career, General Grant was also something of a gourmet, and was reputed to have dined in his tent off the finest silverware as bullets flew outside in the height of battle.
On returning to Ballindalloch, General Grant brought with him his favourite French chef, for whom an entire new wing was added to the Castle to provide optimum living and working conditions.
Visitors to the Castle can see portraits of the General, painted at different stages of his career by Richard Waitt.
Although none of the current family have been aware of a ghost in the Castle, there are reputedly several! Probably the best-known of these is the 'Pink Lady' who is reputed to haunt the Pink Tower Bedroom. Seek her out if you're brave enough!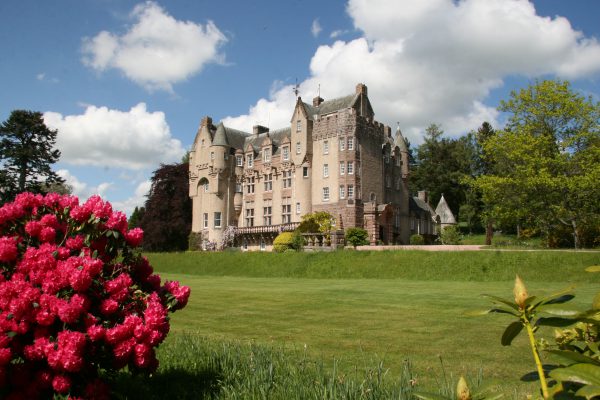 Not free for members
Kincardine O'Neil, Aboyne, Aberdeenshire, AB34 5AE
Free for members
Montrose, Angus, DD10 9TD
Not free for members
Kemnay, Inverurie, Aberdeenshire, AB51 5LH
Become a Historic Houses member
Explore the nation's heritage from just £59 per year.
Hundreds of the most beautiful historic houses, castles, and gardens across Britain offer our members free entry.
Receive a quarterly magazine exploring the architecture, collections, and family histories of our grandest and oldest homes, and get an insight into what it takes to keep them standing today.
Enjoy monthly online lectures about the houses and their extraordinary history, presented by experts including house owners, curators and guest lecturers.