Arniston House
A magnificent William Adam mansion house set in acres of parkland.
Gorebridge, Midlothian, EH23 4RY
Get Directions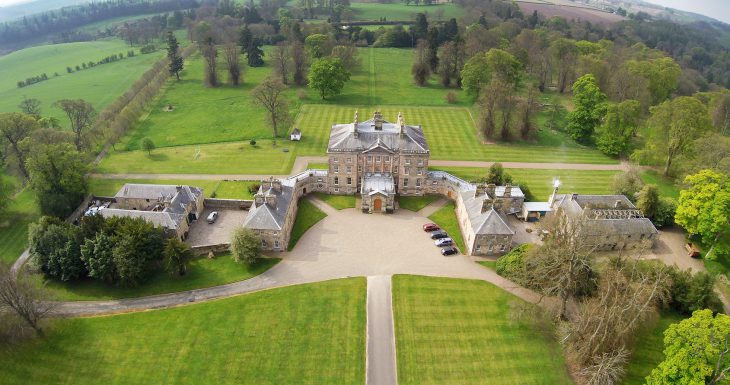 Facilities
Accessible parking

Guest parking

Overnight accommodation

Suppliers list

Wedding planner
Accessibility
Wheelchair ramps/routes
Accessible toilets
Accessible parking
There are few places in Scotland, much less the world, like Arniston Estate.
Offering a peaceful, timeless setting for your wedding, Arniston is conveniently located a mere 11 miles from Edinburgh and yet feels a million miles from the rest of the world.
Steeped in nearly 450 years of history and tradition, the strength of character of Arniston House combined with the beauty of its parklands and gardens create a setting that is magical.
With 30 years of experience in the events and wedding industries, the Events Team at Arniston House deliver a world class service to their clients. With a passion for events and a commitment to the highest quality and excellence, we provide a complete range of services from a small, intimate affair to the most lavish of gatherings.
Every couple is unique and each event receives our exclusive attention to detail, ensuring nothing is left to chance. Our Event Team strive to spend quality time with each client to ensure their vision and dream is realized in intricate detail. Working with outstanding professionals, award winning in their industries, helps our team to ensure that your celebration exceeds your expectations and lives on in your hearts and minds as the day of your dreams.
Our approach is simple, to listen to the client and develop an event plan that is customized to meet their style and personalities. With a range of event packages available, we can provide a service specific to your needs from simple organization on the day to a fully comprehensive wedding coordination service.
Contact us for more information:
Kimberly Shaw-Walker, Events & Marketing Coordinator
01875830515
Accessibility
Wheelchair ramps/routes
Accessible toilets
Accessible parking