Althorp
Childhood home of Diana, Princess of Wales, and seat of the Earls Spencer.
Northampton, NN7 4HQ
Get Directions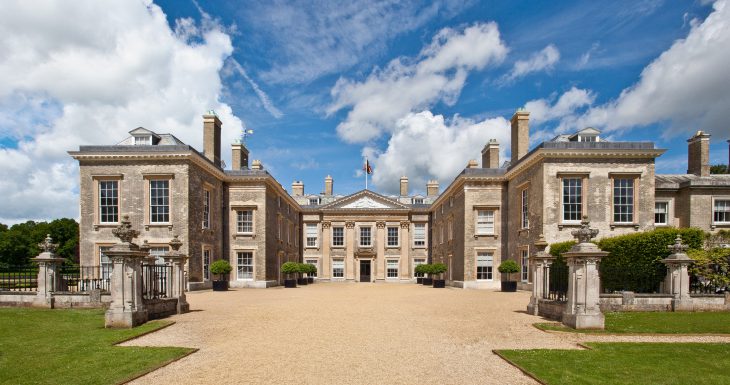 Accessibility
Accessible toilets
Guide dogs welcome
Accessible parking
A Family History
The Spencer family line has contained politicians, courtiers, admirals, society beauties and pioneers in charity work, as well as gamblers, book lovers, a Passionist preacher, and even a breeder of champion bulls. They were all related, but each Spencer was unique in time and taste.
Having one family in one home for five centuries has presented many opportunities for members of the line to leave behind their mark. It is fair to say that the story of Althorp is also the story of the Spencers, and vice versa.
Sir John Spencer
1455 – 1522
Sir John was the founder of Althorp. He grazed sheep here from 1486 and, in 1508, he bought the land and built the house. Sir John already owned an estate and house in Wormleighton, Warwickshire, much of which was destroyed in the English Civil War, but by putting down roots at Althorp, Sir John provided what was to become a home for the next 19 generations.
Sir Robert Spencer
1570 – 1627
Reputed to be the richest man in England, thanks in part to the steady accumulation of his forebears Robert, first Baron Spencer was born at Althorp.
James I made Robert Baron Spencer of Wormleighton in 1603, to secure his support on becoming king. A man of standing, Sir Robert was an MP and Ambassador, but his primary interests were his family and sheep farming. When his beloved wife, Margaret (a relation of Lady Jane Grey) died, he was so distressed that his son and his family moved into Althorp to help raise his spirits.
Sarah (Jennings) Marlborough
1660 – 1744
Perhaps the most extraordinary female in a long line of impressive women, Sarah Jennings rose to be one of the most influential women of her time through her close friendship with Queen Anne.
Relatively poor when she married the equally cash–strapped John Churchill, her husband became one of Britain's greatest ever commanders, and the First Duke of Marlborough. Sarah's second daughter, Anne, married Charles Spencer, Third Earl of Sunderland, who was owner of Althorp.
Sarah secured the fortunes of the Spencers when she bequeathed huge wealth to John, her favourite Spencer grandson and father of the First Earl Spencer.
Accessibility
Accessible toilets
Guide dogs welcome
Accessible parking